Joined: August 2010
Contact:
tbh i do wonder how they're gonna handle the HDR release loll
---
---
---
I'm getting all of Jessica merch.
𝑰 𝒘𝒂𝒏𝒕𝒆𝒅 𝒕𝒐 𝒔𝒉𝒐𝒐𝒕 𝒊𝒏 𝒕𝒉𝒆 𝒓𝒆𝒂𝒍 𝒅𝒆𝒔𝒆𝒓𝒕. 𝑻𝒉𝒆𝒚 𝒅𝒊𝒅𝒏'𝒕 𝒔𝒉𝒐𝒐𝒕 𝑱𝒂𝒘𝒔 𝒊𝒏 𝒕𝒉𝒆 𝒔𝒘𝒊𝒎𝒎𝒊𝒏𝒈 𝒑𝒐𝒐𝒍.
- 𝑫𝒆𝒏𝒊𝒔 𝑽𝒊𝒍𝒍𝒆𝒏𝒆𝒖𝒗𝒆
---
Joined: October 2014
Location: Philly
it's funny they think Vader wants it to be an MCU movie because most of the MCU movies look drab and undergraded LMAO
---
---
𝑰 𝒘𝒂𝒏𝒕𝒆𝒅 𝒕𝒐 𝒔𝒉𝒐𝒐𝒕 𝒊𝒏 𝒕𝒉𝒆 𝒓𝒆𝒂𝒍 𝒅𝒆𝒔𝒆𝒓𝒕. 𝑻𝒉𝒆𝒚 𝒅𝒊𝒅𝒏'𝒕 𝒔𝒉𝒐𝒐𝒕 𝑱𝒂𝒘𝒔 𝒊𝒏 𝒕𝒉𝒆 𝒔𝒘𝒊𝒎𝒎𝒊𝒏𝒈 𝒑𝒐𝒐𝒍.
- 𝑫𝒆𝒏𝒊𝒔 𝑽𝒊𝒍𝒍𝒆𝒏𝒆𝒖𝒗𝒆
---
Joined: June 2012
Location: stuck in 2020
12 inch baron is going to be more than a little too much for me lol
---
Joined: December 2016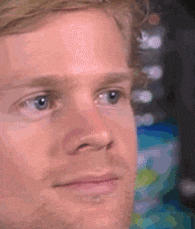 ...
Read an article about Zimmer using Pink Floyd's song for the trailer and it makes me wanna lose my trailer virginity lol. I watched it on mute so I have no idea what the story is about - but I'm tempted to play that 1GB 5.1 version on my system.
---
---