---
Joined: June 2011
That's been around for ages
---
---
I think it's making the rounds again. I legit never saw this and I pranked liked 10 people with this photo and they never saw it either.
I feel like if this was News, this would go in the celebrity news thread.
---
Joined: May 2010
Location: Jackson County
That picture's been around since Kill Bill, so 15 years. And
Tarantino
is a known foot fetishist since... Pulp Fiction?
---
Since policing how people mourn is always a good idea, actor Armie Hammer is here to make you feel bad about your grief selfies in the wake of Stan Lee's death.

The "Call Me By Your Name" actor's social media activity is notably more candid than that of his contemporaries (yes, we're talking about his spree of bondage-tweet liking), but his opinion about how fellow famous types honored Lee was met with an almost universal eye roll.

"So touched by all of the celebrities posting pictures of themselves with Stan Lee... no better way to commemorate an absolute legend than putting up a picture of yourself," Hammer wrote on Twitter.

News of the comic book legend's death on Monday was met with an outpouring of tributes across social media from many in the Marvel Universe and beyond, including Tom Hardy, Hugh Jackman, Evangeline Lilly and Mark Hamill, who all posted photos of themselves with Lee.
https://www.huffingtonpost.com/entry/ar ... eec2bc8169
I like Hammer but this is so fucking stupid. A lot of the celebrities who posted pictures with Lee have him to thank for their careers. Hammer needs to chill the fuck out.
---
Joined: June 2011
That's unbelievably ridiculous.
---
Joined: February 2010
Location: Texas
Contact:
He kinda has a point, but he doesnt articulate it.

NBD
---
I think if he just wrote this as a general musing tweet on any other day, people would agree. But I think it rubs me and many other people the wrong way because he's accusing other celebrities of using Stan Lee's death to put focus on themselves but he himself is using Lee's death to bring attention to his opinion.
---
Armie...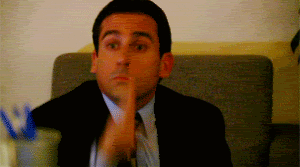 ---