---
Alan Horn just burned/insulted Fox Searchlight, GDT, and Shape of Water to everyone at CinemaCon.

RIP Fox Searchlight
---
---
He said something along the lines of "We also own The Shape of Water? What was that? I never got it." I'm not sure why a company would ever sideline an acclaimed Best Picture-winning product like this in this way. It sends a bad message that the guy who said he never "got" one of the more accessible films out of Fox Searchlight is also the guy who now owns it.
---
Joined: May 2010
Location: Mumbai
---
---
Joined: August 2009
---
Joined: August 2010
Contact:
Iger said he's assigned his top film lieutenants Alan Horn and Alan Bergman to apply the same "discipline and creative standards" to the division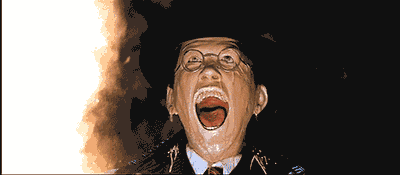 ---
But hey now at least the X-Men can appear in the MCU. Hope it was worth it.
---
'To me, my X-Men.'

This is terrible news obviously, but also expected.

What I'm wondering about is R-rated movies, specifically Alien franchise. But like my brother said, it's not like Alien had good movies after Alien 3. So perhaps they create a division specifically for 'adult' audience, call it Fox Something.
---