---
Joined: December 2016
People better show up day one for this or else...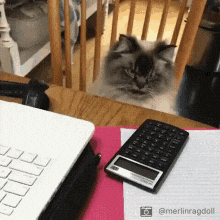 ---
Joined: August 2009
AhmadAli95

wrote:

↑

August 6th, 2019, 8:20 pm

People better show up day one for this or else...
Oh no I was planning on showing up for this on day 99.
---
---
lol that really is the best gif to use in that situation
---
Guess they're done shooting now?
---
Joined: January 2016
Location: Norway
Wait wtf? Did this shoot in Norway too? What the hell
---
I guess? Don't know for what other film Chalamet would have been in Norway atm.

I think it's only some exterior work, nothing too lengthy.
---
Joined: May 2010
Location: Arrakis
Re-reading Dune with actors in mind and it's the best thing, before some actual footage changes it all that is. Just reached Zenday..., uhm, Chani part.
---
That's fun, I think I'll re-read just before the film comes out. I'll see by then if I've managed to only watch the teaser lol
I'm all on board with this casting now btw. I had some doubts about Zendaya simply because I hadn't seen any substantial work from her up until then but with HBO's
Euphoria
and her bigger role in
Spider-Man Far From Home
: I'm definitely convinced she's the real deal. She's going to be great as Chani.
Must say I really liked the casting of Young in Lynch' film but like many things with that adaptation, it left much to be desired... Nevertheless, I think Zendaya is going to be great. I bet she and Chalamet will have infectious chemistry.
As of now setting my hopes for them releasing a teaser trailer with
Star Wars IX
. Only some five months to go
---