Joined: September 2014
---
Joined: January 2009
Not sure what to make of that

(possibly... a joke? Or they are simply going to discuss how that would look like if he made that)
---
Joined: July 2012
---
Joined: July 2018
If Nolan is doing Silverhawks, I'll eat my own hands on Facebook Live.
---
Likely? It IS BS. The pure crap and lies on the internet is astonishing.
---
---
CASE

wrote:

↑

March 27th, 2019, 12:13 pm

For the record now (and not to be smart-ass post factum):

It won't be related to Inception by any means.

Such a Filmmaker at this point of career doing some kind of even remote... Ehh.

But enjoy your discussion :*
Thanks to clarify it !
But I thought it was already clear that the only intervention by Warner Bros and Syncopy, by denying the description made by Production Weekly said that, It will absolutely have NO link with Inception, let stop thinking about that and make annoying speculations about that please.
And even the Romantic thriller inspired by North by Northwest is also wrong, even if this project may have some Hitchcockian vibes (in any event, by the Italian locations it can seem that way), after Dunkirk I have this feeling that he'll be even more in that thing, making more straightforward tense and action situations, something even more refined/purified style.
Now, it looks like we have no new informations since last week, tomorrow I hope.
Last edited by
Nolan62
on March 28th, 2019, 5:59 pm, edited 2 times in total.
---
Joined: May 2012
Any possibility this could be a Shakespeare adaptation?
---
---
Joined: July 2018
Funny you say that. I've always thought Nolan could make an unbelievable Hamlet. That's my favorite Shakespeare play. And I see a ton of Batman parallels there, too.
Also, Othello would be pretty cool. As would King Lear.
Actually,
holy shit
, John David Washington would be a good Othello, Robert Pattinson would be a good Iago, and Elizabeth Debicki would be a good Desdemona. Those are the three leads of the play.
And Nolan worked with Kenneth Branagh.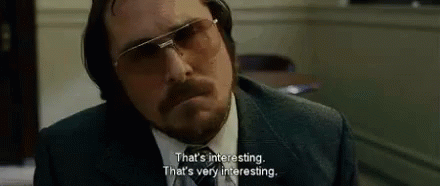 ---