Joined: May 2010
Location: Jackson County
---
Unlucky Socceroos, your tactics worked for the majority of the game but France have always had a match-winner in their side,today being Pogba.
Croatia abit of a darkhorse.
Got some outstanding qualities in the industrious Rakitic,the direct running of Perisic, the striking nuisance of Mandzukic and the aesthetically pleasing on the eye calming central influence of Modric.
---
Joined: January 2011
Location: Waiting for a train
Contact:
my pick: Belgium

wildcard: Japan

I'm not sure Germany can retain yo...
---
Belgium have recently flattered to deceive with this 'golden generation' of players,Hazard being the best of the talented batch.
So I'm always wary about being brought into the early Tournament hype where they're concerned.The team moral needs to improve also for there to be any sense of success coming their way at the WC.Like the Dutch they have a history of being a uncomfortable group with one another.They have big egos that need to be well managed.
But saying all that they may just finally click.

Personally I cant see past Spain or Germany as the eventual winners.
Both teams have the right mentality,squad balance and talent.

My pick: Germany or Spain

Wildcard: England and Croatia
---
Joined: February 2010
Location: Texas
Contact:
please give literally every award available to Guillermo Ochoa
---
Wow,fair play to Mexico.
Couldn't believe how open Germany were at the start.Mexico could have easily went in at HT with a another goal.
One of the better atmospheres in a WC game too.
---
Joined: July 2012
Best match so far. Rooting for Mexico, Iceland and Denmark. Go collective teamwork and spirit, fuck individual prima donna tiki-taka. Fuck Ronaldo and Messi.
---
Joined: May 2010
Location: Jackson County
I say damn, Modric.
---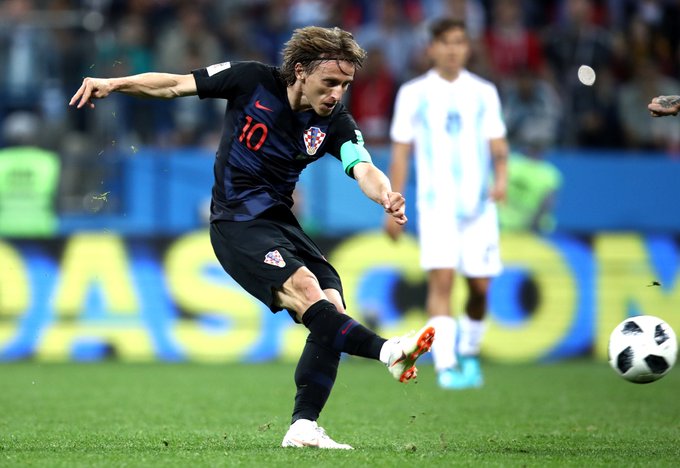 Class.
---
Joined: May 2014
Messi should just retire after that.
---