Joined: June 2012
Location: stuck in 2020
---
Is it possible to report Teddy/Alex to the mods for this BS?
---
Joined: June 2012
Location: stuck in 2020
it is time
---
Joined: May 2010
Location: Arrakis
Seriously, sometimes I am beyond pissed by the lack of support here, aside from mods of course, who are doing gods work.
You have an excellent platform for content creation and it's all wasted. Why is front page news still about Dunkirk being NOMINATED for AA? Beyond ridiculous.
You're lucky we're here out of boredom/lifelong habit, otherwise might as well lock the site for good.
Members give you substantial amount of suggestions for improving the foundations and you bail out? It's not just about infrastructure, god damn it, it's also about giving the members little treats so they feel like the place is constantly changing for the better, a fresh coat of paint if you like; instead, NF is one giant looney house a la 12 Monkeys where every wall is exactly the same all the time and all the inmates are here longer than they should be only because the placebo is kicking real good.
'Exciting changes are coming!'
'Sigs are coming back in style!'
'YouTube links will work soon, Alex promised!'
'We're totally doing a podcast guys!'
(...)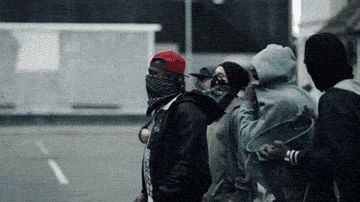 Just sell the place to MyCocaine, we might get french fries on a discount at least.
---
lol idc about all that I just want to embed YouTube videos again dammit
---
---
Joined: May 2010
Location: Mumbai
hey ted, alex

you want this broken-ass code found in some mac server in a post-apocalyptic wasteland?
---
Joined: May 2017
Location: Catching this Bullet
---
Joined: May 2010
Location: Arrakis
Damn. Nicely played.
---
Someone shoot Teddy a message on FB or something since I know that some of you guys know him like that.
---