---
---
---
---
Joined: January 2012
Matthew Modine (Stranger Things, The Dark Knight Rises) is the latest addition to the cast of Christopher Nolan's anticipated film Oppenheimer for Universal Pictures.
https://deadline.com/2022/02/oppenheime ... 234933906/
Halloween Kills' Dylan Arnold and Manifest actor Olli Haaskivi have joined the massive cast of Oppenheimer, Christopher Nolan's stacked biopic on J. Robert Oppenheimer, one of the fathers of the A-bomb.

Cillian Murphy is starring as the theoretical physicist who helped develop the atomic bomb during World War II but later found his loyalty to the country questioned by hawkish government officials

Arnold will play Oppenheimer's younger brother, Frank Oppenheimer. Haaskivi's character details were not revealed.
https://www.hollywoodreporter.com/movie ... 235094434/
---
---
Official!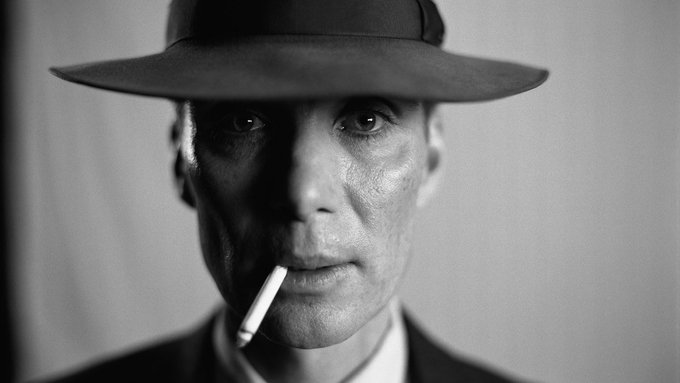 ---
Joined: January 2012
"Oppenheimer" will be shot on a combination of IMAX 65mm and 65mm large-format film photography including, for the first time ever, sections in IMAX black and white analogue photography.
Kenneth Branagh and Michael Angarano join the call sheet.
https://www.thewrap.com/oppenheimer-cas ... an-murphy/
---
---
---