Joined: December 2015
Location: Brisbane
---
Joined: June 2019
Location: U.K.
A Borges man

wrote:

↑

October 22nd, 2021, 3:13 pm

I love hardy, but considering Murphy is Irish, and Blunt is a brit; we are gonna need at least some Americans. Keep thinking about Josh Brolin, or Tracy Letts, maybe Matt Damon? Jesse Plemons (the meth-Damon rises).
I think Blunt is a naturalised U.S. citizen now. Though I would agree she is identified in the public mind as British. Much like Nolan in that regard.
---
Demoph

wrote:

↑

October 23rd, 2021, 5:57 am

Jesse Plemons would be great. So would Adam Driver or Mark Ruffalo. Matt Damon feels too big for a film where the lead is played by Cillian Murphy. As was said before, I don't think we'll have big names like Damon, Gosling or Bradley Cooper.

Tracy Letts is of course a good idea. Simple rule: anybody who was in Little women is a good idea (except Watson). That of course includes

Bob Odenkirk

if his health problems are behind him. Talking of Odenkirk,

Jonathan Banks

would be perfect.
Oh yes!! It would also be amazing to see them working with Nolan, both of these actors are great(needless to reiterate my great love for Breaking Bad/Better Call Saul), they richly deserve more recognition in cinema and major movie roles!!!
---
I could see Rami Malek as a nerdy scientist.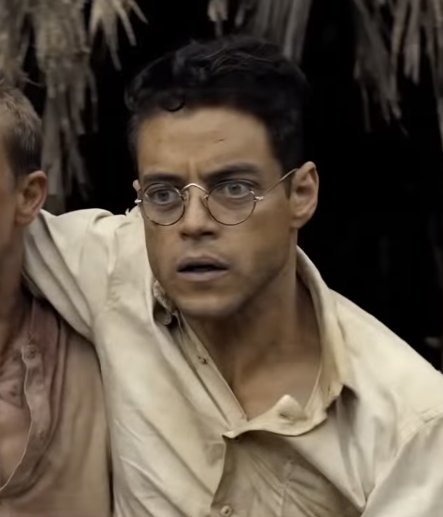 ---
Started watching Maid, and Margaret Qualley would be a great choice for the suicidal mistress.
---
Not liking this cast so far.
---
---
Joined: November 2019
Got my Americans, now the King can continue casting all Brits. HAd a feeling Damon would be in this. Downey is a shocker. I guess Downey needs a bit of a reboot of his career as well, a new phase. This should be interesting, have no idea what a performer like Downey will be like in a Nolan movie.
---
Joined: August 2019
Location: Shanghai
jeez.. they sure are not kidding about an all-star ensemble cast
---
Joined: June 2011
Matt Damon's confirmed by THR to be playing Groves.
---