Joined: June 2012
Location: a twilight world
yeah so when will we get this in 1080p?

maybe even 4k, @antovolk?
---
It will drop on Monday. Don't expect it before...
---
Joined: January 2013
Location: Chicago, Illinois
---
Joined: January 2016
Location: The Netherlands
My thoughts exactly. What is going on there? It's obviously done on purpose
EDIT: I noticed something else too. After he touches the first bullet hole, he turns and looks at the second bullet hole out of frame. Then after we see "John David Washington" on the screen he doesn't look at the hole in the glass anymore, but straight into the distance. They clearly used a
different shot.
Taking it even further: I'm fairly confident that the shot
before
the cut runs forward, but the shot
after
the cut is in reverse. Watch his eyes!
Last edited by
Willem
on August 2nd, 2019, 1:28 pm, edited 3 times in total.
---
Joined: June 2011
Location: Slovakia
Contact:
While played really slowly and looking at that small "dot" going over the spinning title - could that be a bullet?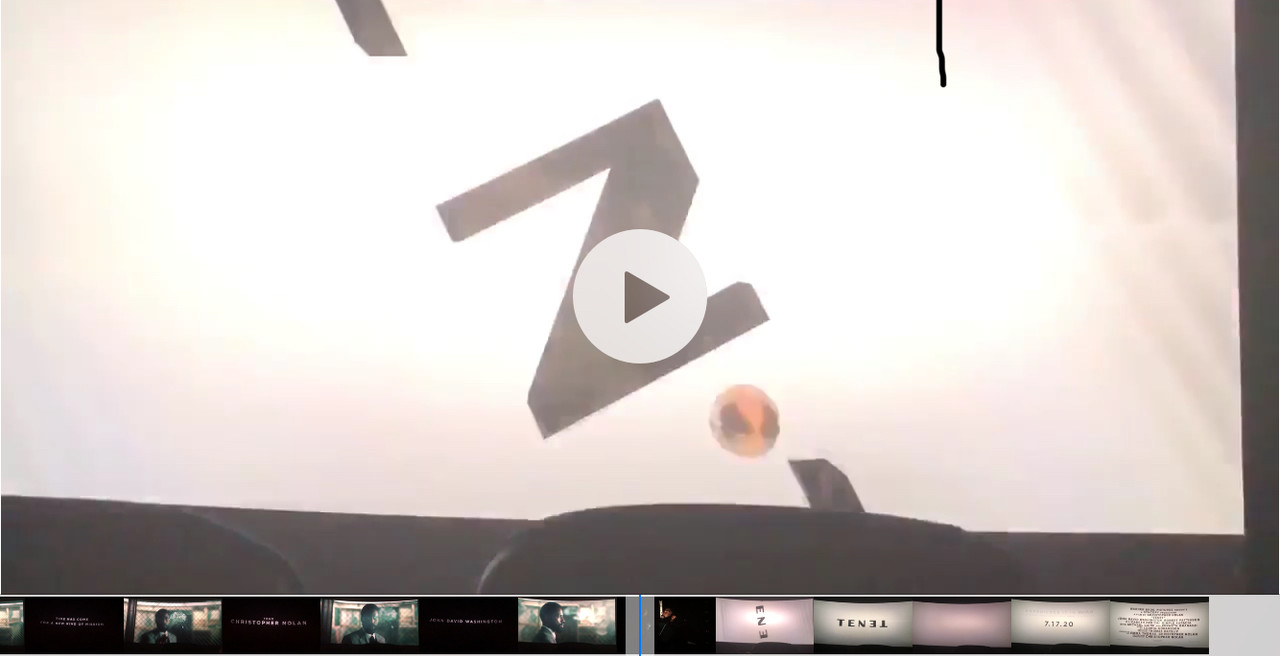 Last edited by
Collector03601
on August 2nd, 2019, 1:48 pm, edited 1 time in total.
---
---
the broken glass motive - the screen between the protagonist and the audience?
---
Joined: December 2016
I find it interesting how once a bootleg spreads no one else bothers to record it. Like, phones can film in 4K and we get a low quality, low resolution bootleg
---
Joined: August 2011
Great catch, I think you are correct!
Last edited by
Imaginatio
on August 2nd, 2019, 1:45 pm, edited 2 times in total.
---
"Unreal, massive and innovative"
And we're just in front of a 40 seconds promotional teaser.
WE ARE NOT READY
---