---
---
Joined: May 2012
OK so this is the only spoiler thread that I could find so I'll ask here.
There's 100% no time travel, right?
So there's zero chance that
---
not the right forum.
but to answer your question. I don't know. i don't think there is any time travel, as it was stated in the trailer and by Pattinson in an interview.
---
Hey folks. I'm putting some puzzle pieces together. I'm looking for a specific spicy set photo of JDW that I saw on this thread once. I think it has been removed ever since. It's from the highway set.
Can somebody help me out?
---
Joined: June 2011
Location: Slovakia
Contact:
Found this pic in a an interview with a Czech stunt driver (Martin Semerad) who worked on Tenet.
Its this guy:
I think this pic wasnt posted yet, its the whole stunt crew, I assume from filming in Estonia. Is that George Cottle on the right side in the back?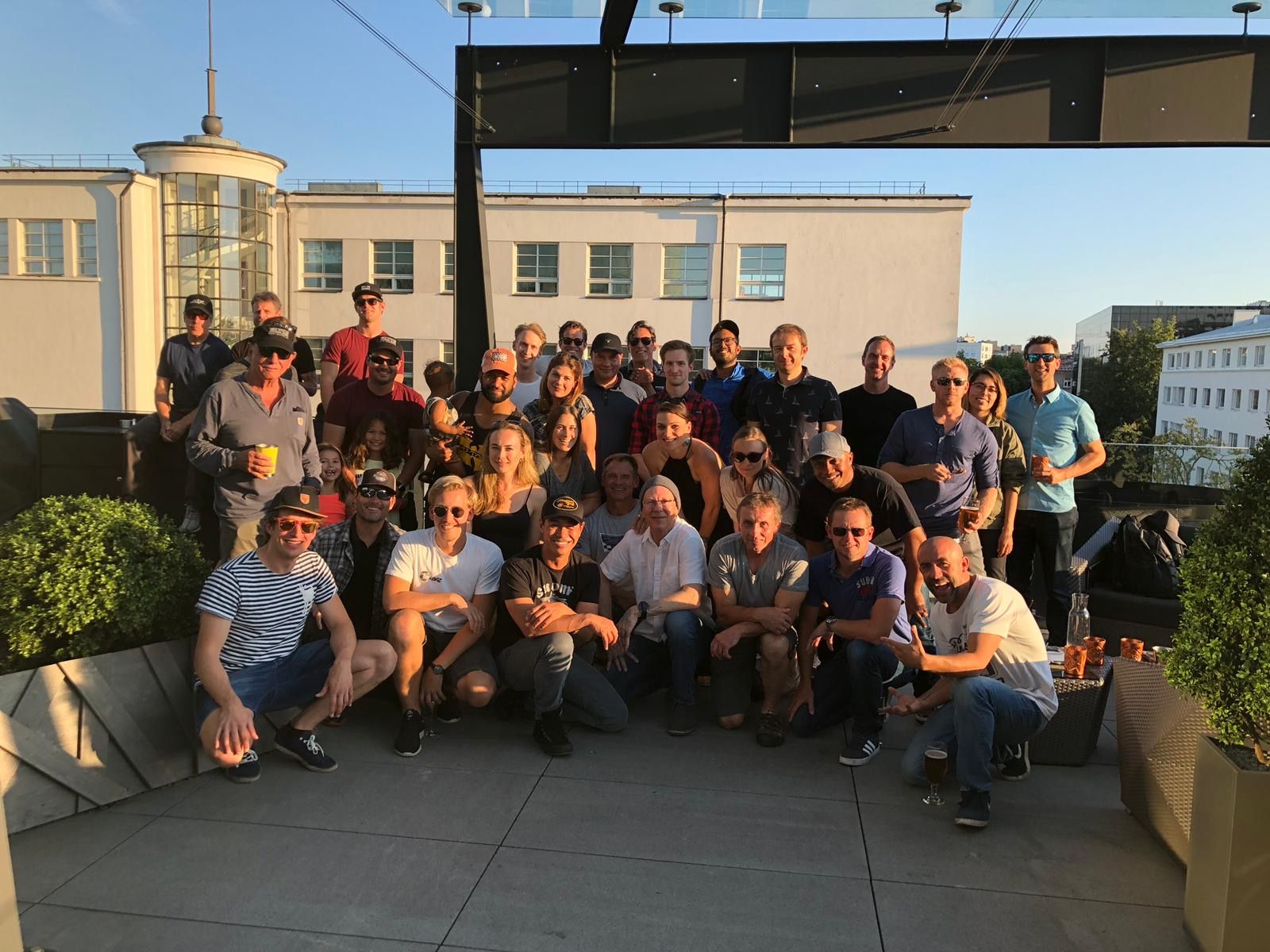 ---
Joined: March 2019
---
Im going to to go on a bit of a technical tangent here, but i was looking at older BTS photos posted here before, there where a couple of the eagle mountain set allegedly, and one of them made a bit of a fuzz among some of us because it showed a Red camera on a dolly
and at that moment we though it had to be the Behind the scenes crew for the special features in the blu ray, but then i saw this video that Sergey Semakov uploaded a bit back, and it showed what i think really is the BTS crew
This is during the filming of the Estonia chase sequence, and the 12:00 minute mark there`s a SUV and theres a man with what seems to be some sort of Panasonic P2 style camera ridding shotgun and behind him, a woman with a radio, perhaps coordinating with the rest of the production.
Im doubting wether the Red camera was part of the production at all, or maybe they are combining cameras ? slow motion in the bts ? i dont really know, i just wanted to share my obsessions is all.
EDIT: I also doubt that the Red camera is part of the shoot because it even has a Cinetape on top of the lens, i`ve never seen cameras that rigged up for a B roll shoot
unless its footage for the film, wich i would bet good money that it isnt.
---
Joined: December 2011
Contact:
Scene numbers for some of the Esquire/Total Film stills that have been released by WB officially
---
---