Joined: February 2012
Why haven't I seen this photo of Nolan directing TDKR while eating pizza before?
---
Joined: January 2009
Location: Cupertino, CA
Contact:
---
---
Joined: December 2012
Location: The Endurance
This reminds me of Jonah Nolan saying him and Chris used to eat pizzas while playing video games together or something. Back when they first moved to LA and they were still unknown.
---
Joined: January 2016
Location: Norway
User of Interest

wrote:

↑

May 5th, 2019, 7:19 am

That is simply the best picture in the history of the human race.
Nah, the pic of Chris on the subway is still #1
---
Joined: June 2012
Location: stuck in 2020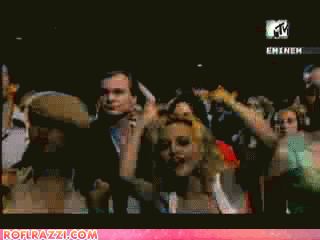 ---
---
---
Joined: June 2012
I think Emma was there too. Poor guys. Imagine what they were thinking. And that blonde girl is Brittany Murphy. She died ten years ago, which just makes this GIF even more crazier I guess.
---
Joined: May 2010
Location: Mumbai
Emma is right behind Brittany.
---