Matt Damon when they talk about which roles they would have loved to have played that the other got to.
---
Joined: June 2012
Awesome interview. Btw, I think Matt wishes he could have played Harvey Dent
You can tell how much he loves Nolan's work
---
Nolan is one of the filmmakers interviewed in this documentary.
---
Interview from around Dunkirk's release but it's one I haven't seen before.
---
---
---
Nicolaslabra

wrote:

↑

December 6th, 2019, 4:03 pm

quite an interesting interview, and the editing is so weird and off kilter that it somehow ads to it lol.
yea, they definitely did that for laughs.
intersting to discover that for nolan his work is story first philosphy second.
---
Joined: July 2013
Kensington Palace

@KensingtonRoyal

Congratulations to Christopher Nolan CBE

the film director, screenwriter and producer was honoured today by The Duke of Cambridge at Buckingham Palace for services to film.

6:19 AM - 19 Dec 2019
https://twitter.com/KensingtonRoyal/sta ... 6407386113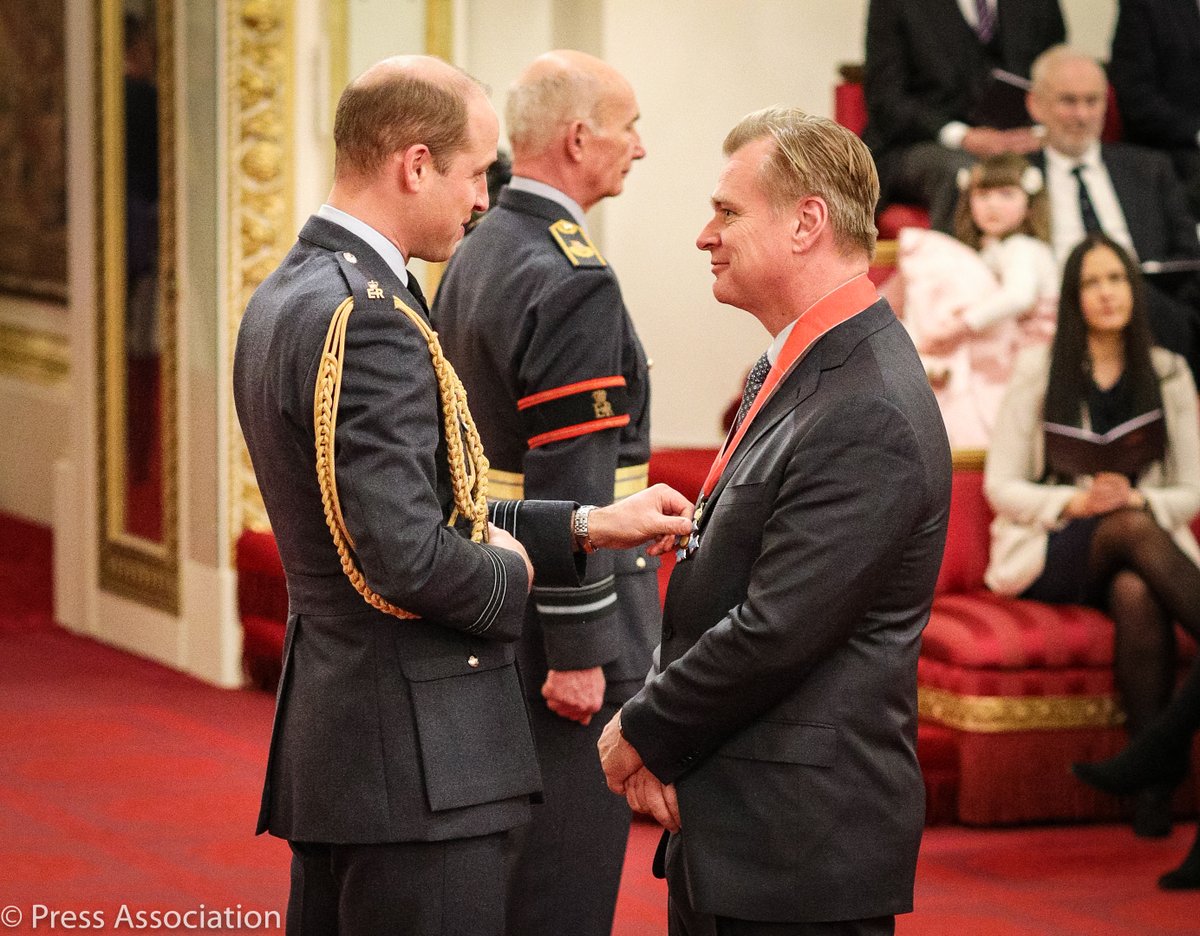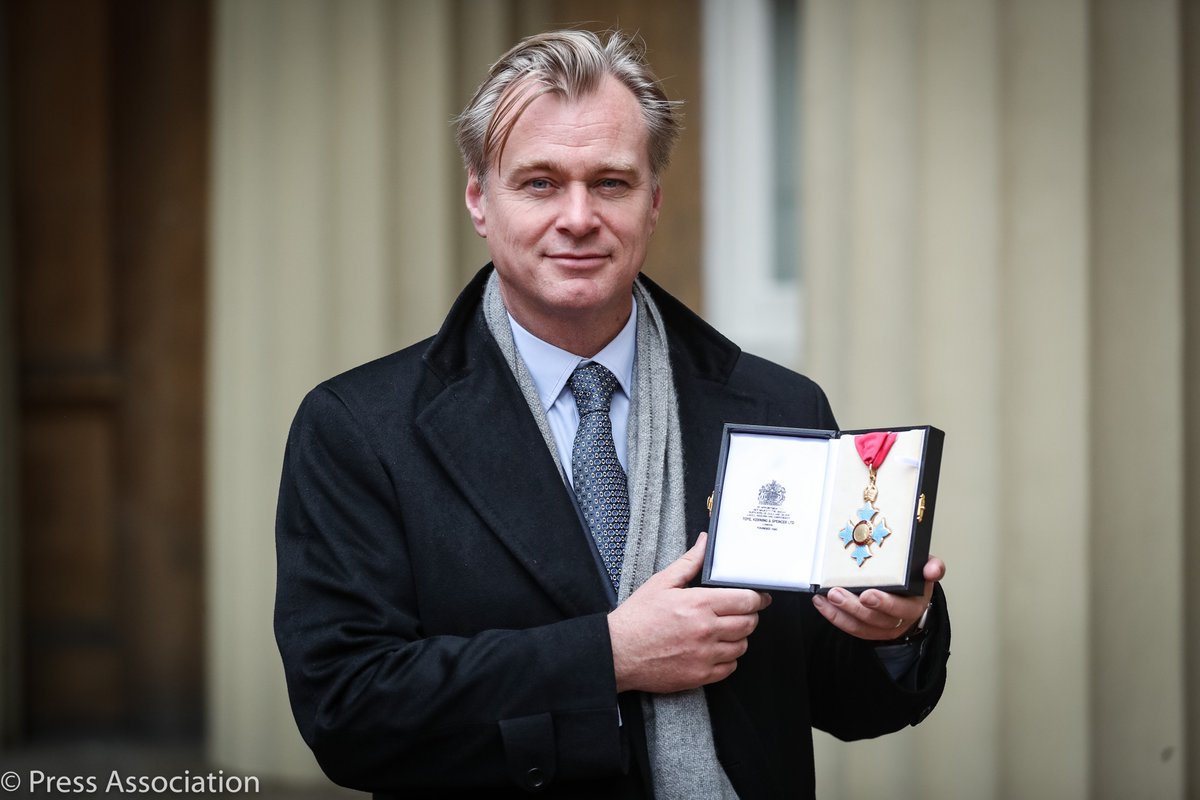 ---
Innovator

wrote:

↑

December 19th, 2019, 10:43 am

Kensington Palace

@KensingtonRoyal

Congratulations to Christopher Nolan CBE

the film director, screenwriter and producer was honoured today by The Duke of Cambridge at Buckingham Palace for services to film.

6:19 AM - 19 Dec 2019

https://twitter.com/KensingtonRoyal/sta ... 6407386113
"If you make yourself more than just a man, if you devote yourself to an ideal, and if they can't stop you, then you become something else entirely."
---
Joined: August 2009
Location: a galaxy far far away
---