Joined: February 2010
Location: Texas
Contact:
---
---
---
Joined: June 2012
Location: a twilight world
---
Joined: May 2011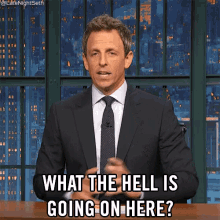 Obviously I need to come around more.
---
Joined: June 2011
Yeah I missed like all of this. Glad to see people getting along either way lol

---
Joined: January 2011
Contact:
r/OutOfTheLoop
But in all seriousness. Thumbs up to you Allstar for your response and take on all this
Can't say I'm affected much cuz I've had no run ins with you. But that's the benifit of being more of a active lurker instead of a participant
---
Joined: August 2010
Contact:
---
Joined: July 2010
Location: Moonlight Motel
Allstar

wrote:

↑

July 9th, 2019, 10:58 am

One last public apology to Artemis and anyone else I ever upset. I read all of the posts whether positive, constructive critiques or outright negativity. I take it all seriously and appreciate it. I will continue to work to be a better person in this community which has now been in my life for nearly a decade with ups and downs but overall the reason for staying active so long is this place is pretty damn good, especially when you compare it to other places on the Internet. Lots of good people here.
---
Joined: August 2009
Omg a Victoria Secret model looked at my Instagram story!!!!!
---