Joined: May 2010
Location: Mumbai
---
dammit Ruth this is an abuse of power
---
Joined: June 2011
Location: North Carolina
Cilogy wrote:NolanFans: Where Will They Be in 10 Years?

Braked - President of the United States of America
deadass was thinking about running a few days ago, wow
---
Joined: February 2011
Lol, for a second there I was wondering about how Cilogy could be aware of the whole princess business.£
---
Master Virgo wrote:Lol, for a second there I was wondering about how Cilogy could be aware of the whole princess business.£
what?
is this something that happened in modspace?
---
Joined: February 2011
Well, RIFA sent me a message in which he uttered all sorts of things, lol. Calling Ruth the princess of the forum was one of them. I just hope the guy gets through whatever phase he's in right now. This is upsetting to witness.£
---
Joined: August 2012
RIFA's sending yall (mostly me though) some regards guys:
imagine banning someone for one month for a PM. fucking hypocrites and cowards. get a little bit of power and u go overboard with it. and of course ruth defended the guys that started. insensitive generation you can permaban me if you want to flex your emuscles ya cunt. no need to post on the forum with 2 horrible mods abusing their position. get out the house ya losers and get fucking blocked.
love you rifa <3
---
Joined: May 2010
Location: Castle
Cilogy wrote:NolanFans: Where Will They Be in 10 Years?

Dodd - 25 to life in white collar prison for securities fraud
If you really think Maserati Martin is really gonna spend any time in the pen you're crazy
---
Ruth wrote:RIFA's sending yall (mostly me though) some regards guys:

imagine banning someone for one month for a PM. fucking hypocrites and cowards. get a little bit of power and u go overboard with it. and of course ruth defended the guys that started. insensitive generation you can permaban me if you want to flex your emuscles ya cunt. no need to post on the forum with 2 horrible mods abusing their position. get out the house ya losers and get fucking blocked.

love you rifa <3
reef's logic be like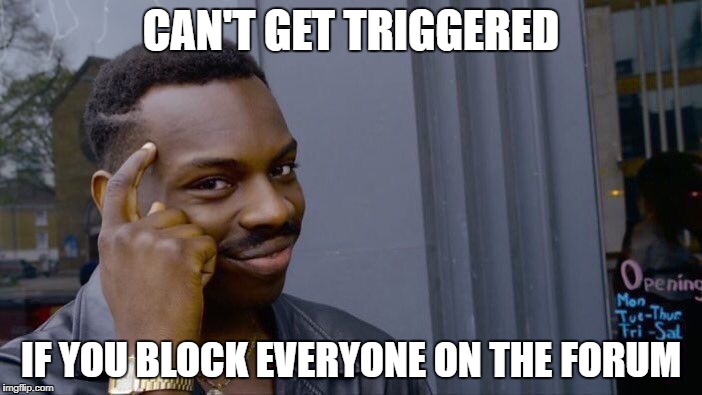 ---
Joined: July 2012
Ruth wrote:RIFA's sending yall (mostly me though) some regards guys:

imagine banning someone for one month for a PM. fucking hypocrites and cowards. get a little bit of power and u go overboard with it. and of course ruth defended the guys that started. insensitive generation you can permaban me if you want to flex your emuscles ya cunt. no need to post on the forum with 2 horrible mods abusing their position. get out the house ya losers and get fucking blocked.

love you rifa <3
Lol what the heck. This forum is like crack cocaine for certain people
---