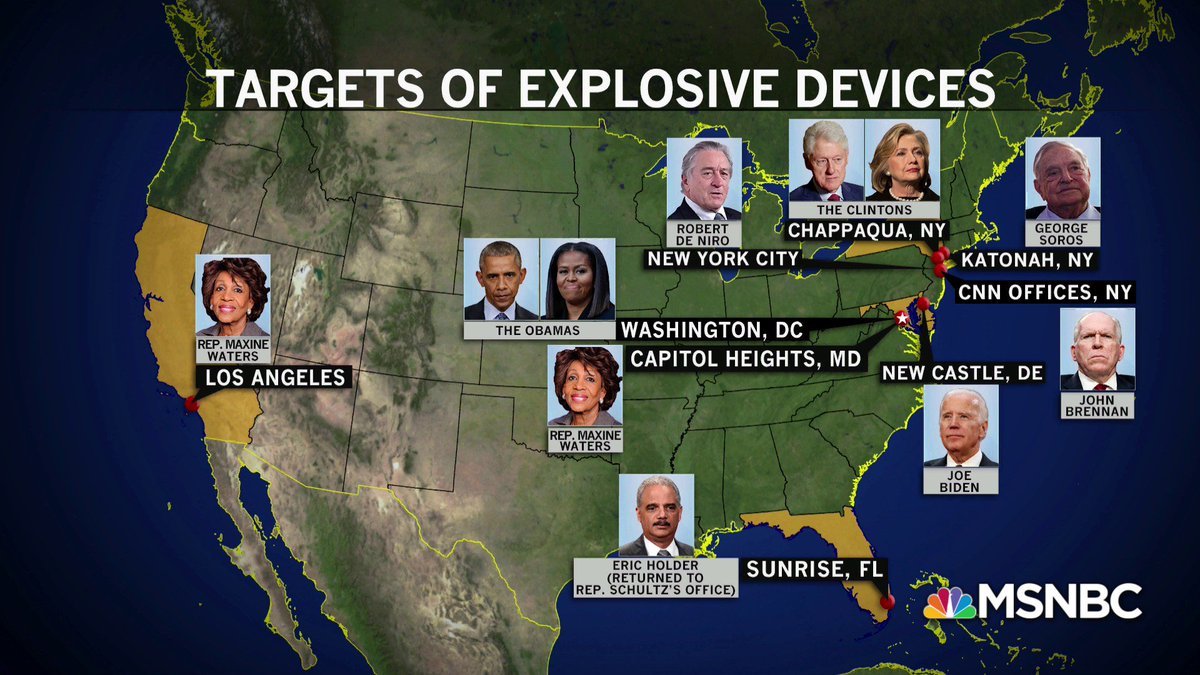 NBC News - Explosive device sent to CNN featured parody ISIS flag, 'Get 'Er Done' inscription
An image on the explosive device sent to former CIA Director John Brennan on Tuesday appears to be a parody of an ISIS flag taken from a meme that has been circulating on right-wing corners of the internet since 2014.

The print-out appears to show a parody flag that replaces Arabic characters with the silhouette of three women in high heels, and a middle inscription reading "Get 'Er Done" — which is the catchphrase of stand-up comedian Larry the Cable Guy.

...

The "Get 'Er Done" flag was originally created in 2014 by the right-wing parody site World News Bureau, for an article titled "ISIS Vows Retribution for Counterfeit Flags." It has since been shared as a meme on right-wing websites and forums.