---
Mediaite - [House Republican Leader] Kevin McCarthy Called For Capitol Riot Probe After Jan. 6 in New Audio: 'We Cannot Just Sweep This Under the Rug'
FBI arrests Michigan gubernatorial candidate on charges related to involvement in January 6 riot - CNNPolitics
5 other Republican candidates for MI governor were disqualified from the primary ballot for signature fraud.
Joint Chiefs chairman confirmed Pence was calling the shots after Trump was derelict for obvious reasons and Trump's chief of staff told him to lie about it.
Top US general [Joint Chiefs Chairman Mark Milley] testified that [Vice President] Pence — not Trump — ordered National Guard troops to respond to Jan. 6 riot
"He was very animated, very direct, very firm to Secretary Miller. Get the military down here, get the guard down here. Put down this situation, et cetera," [Milley] added, referring to Pence.

Milley also described his interactions with Trump's chief of staff Mark Meadows that day, drawing a stark contrast between those conversations with Pence.

"He said: We have to kill the narrative that the Vice President is making all the decisions. We need to establish the narrative, you know, that the President is still in charge and that things are steady or stable, or words to that effect," Milley says in the video, referring to what Meadows told him.

"I immediately interpreted that as politics. Politics. Politics. Red flag for me, personally. No action. But I remember it distinctly," he added.

CNN previously reported that Pence, not Trump, facilitated the mobilization of National Guard troops to respond to the riot.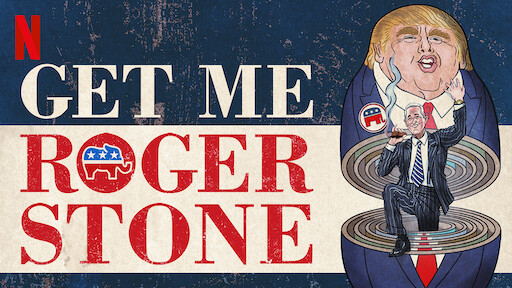 https://www.imdb.com/title/tt6714534/ (2017)
NY Times - G.O.P. Declares Jan. 6 Attack 'Legitimate Political Discourse' (February 2022)
---
Takeaways from Monday's January 6 hearing - CNNPolitics
NBC News - Does the Justice Department want to charge Trump? Here's what could happen
A person familiar with the matter told NBC News there have been conversations inside DOJ about the implications of pursuing a case against the ex-president, should it come to that.
CNN - The Alex Jones-ification of the GOP
'In essence, we lied.' Ex-associates say Infowars has never been about truth
Raw Story - Trump-loving lawyer Lin Wood rages at Nixon for faking moon landing while endorsing 'flat Earth' theory
The Washington Post - The town crier
Deepening suspicions. A parallel voting system. Dumpster diving for documents. In northwest Georgia, a woman known as 'Burnitdown' portends what the Trump movement is becoming.
In [Rep. Marjorie Taylor] Greene, she did not see what much of America saw — a person willing to do almost anything to keep emotions running high, whether that meant perpetuating lies about election fraud, harassing a victim of a school shooting, speaking at a white nationalist conference or casting fellow citizens who disagree with her as "domestic terrorists."

Instead, Rubino saw a person like herself: a political outsider who shared the same sense of urgency about the same dystopian America, one that required a popular uprising to save it. To that end, Rubino had so far managed to rally enough people to get the county election board ousted, replacing its members with those who believed that the 2020 election was stolen. She was part of a group called the Domestically Terrorized Moms that was pressing the local school board to get rid of a curriculum they believed to be grooming children for sexual predators.

Now, on a cool Saturday morning a few weeks after she had climbed into the dumpster, she was getting ready to host a gathering of fellow activists to strategize about their next moves. In her front yard, she pounded in two red signs for Greene along with a homemade sign announcing her own initiative.

"Canvas your vote here," it read, under a red, white and blue circle with the letters W-A-R.

"Come on in!" Rubino yelled as people pulled into her driveway. "Right down here!"

She set out coffee and doughnuts in the bed of a pickup. She hooked up a loudspeaker she'd bought for the occasion. She built a roaring bonfire, and now smoke and Aerosmith were drifting into the blue spring sky.
NPR - The attorney general and federal prosecutors are watching all of the Jan. 6 hearings
---
---
---
January 6th Committee: Day 4
---
---
Huffpost - Trump Privately 'Sh**ting' On Roe Reversal, Fearing GOP, Midterm Backlash: Report
"This is a losing issue for Republicans," moaned one GOP strategist
NY Times - The Man Most Responsible for Ending Roe [Former President Donald Trump] Worries That It Could Hurt His Party
The end of the landmark Roe v. Wade ruling was the culmination of decades of work by Republicans and social conservatives — one that came to pass only after a former Democrat from New York who had once supported abortion rights helped muscle through three Supreme Court justices.

Publicly, former President Donald J. Trump heralded the Supreme Court's ruling on Friday ending federal abortion protections as a victory. Yet, as he faces possible prosecution over his efforts to subvert the 2020 election and prepares for a likely 2024 presidential campaign, Mr. Trump has privately told friends and advisers the ruling will be "bad for Republicans."
You appointed these people, made it happen. They didn't all help you steal the election because they didn't need you anymore to do their damage that they wanted to do. The ones that did (Alito & Thomas) were appointed by the Bushes.
Trump-backed GOP candidate for Texas House charged with impersonating a public servant
The Independent - Filmmaker subpoenaed by Jan 6 committee says Eric Trump felt violence was 'fair game'
Filmmaker Alex Holder tells The Independent that Eric Trump was unconcerned by the possibility that his father's lies about the 2020 election could incite his supporters to violence
The Independent - Company behind Trump's Truth Social now under investigation by federal prosecutors
Good job Devin Nunes and Trump with that.
NY Times - Federal Agents Seized Phone of John Eastman, Key Figure in Jan. 6 Plan
The action suggests that the criminal inquiry into efforts to help overturn the results of the 2020 election is accelerating.
Vox - Donald Trump: "There has to be some form of punishment" for women who have abortions (2016)
NY Times - Opinion | Requiem for the Supreme Court
They did it because they could.

It was as simple as that.

With the stroke of a pen, Justice Samuel Alito and four other justices, all chosen by Republican presidents running on successive party platforms committed to overturning Roe v. Wade, erased the constitutional right to reproductive autonomy that the Supreme Court recognized more than 49 years ago. As the dissenting opinion — written by Justices Stephen Breyer, Sonia Sotomayor and Elena Kagan — observed, never before had the court rescinded an individual right and left it up to the states whether to respect what had once been anchored in the Constitution.
---
---
Last edited by
MagnarTheGreat
on July 1st, 2022, 4:23 pm, edited 1 time in total.
---