---
Joined: May 2010
Location: Arrakis
McQ, Cruise and Liman will be the last living humans, stuck in space filming this. Musk will stay on Earth soil and disappear like the rest of us.
𝑰 𝒘𝒂𝒏𝒕𝒆𝒅 𝒕𝒐 𝒔𝒉𝒐𝒐𝒕 𝒊𝒏 𝒕𝒉𝒆 𝒓𝒆𝒂𝒍 𝒅𝒆𝒔𝒆𝒓𝒕. 𝑻𝒉𝒆𝒚 𝒅𝒊𝒅𝒏'𝒕 𝒔𝒉𝒐𝒐𝒕 𝑱𝒂𝒘𝒔 𝒊𝒏 𝒕𝒉𝒆 𝒔𝒘𝒊𝒎𝒎𝒊𝒏𝒈 𝒑𝒐𝒐𝒍.
- 𝑫𝒆𝒏𝒊𝒔 𝑽𝒊𝒍𝒍𝒆𝒏𝒆𝒖𝒗𝒆
---
Joined: January 2009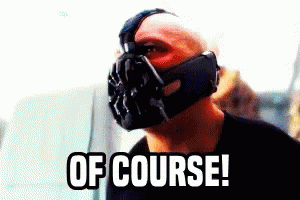 ---


Liman and Cruise going up there next October....in between MI7 and 8? Would have thought it wasn't gonna be until after MI8 is done...
---
Joined: December 2016
Aren't they shooting MI 7 & 8 back to back? Principal photography at least.

This is beyond insanity tho.
---
I'd imagine given they only started shooting 7 the other week... there's no way they can be done with filming both, and get the training in before flying up there in October next year.
Was not expecting this project to begin this soon...wow
---
Joined: December 2016
But then they must move 8 further because the current dates might be based on them shooting both at the same time.
It's not like they're taking a flight or traveling on a private jet
They must've jumped at the opportunity. I'm anxious for everyone involved. Space travel has gone a long way but it's scary as hell. You're literally attached to a rocket and sent to the vacuum of space. This is a huge commitment.
Now, if it's true an actress will join, who will be brave enough to do it?
---
Joined: January 2016
Location: DE
What if this is MI 8?
I mean that would be fitting
---