Joined: August 2012
---
Ruth

wrote:

↑

October 18th, 2019, 5:44 am

honestly i'm just obsessively checking the release dates every week or so hoping i'd see my country added to the list and having SOME sort of a limited release, but alas

it's such a shame because i feel like it's beyond stupid to wait another 6 months before i can *possibly* catch it in a local festival, but i really wanted to see it in theaters. I feel like this was the one that could've possibly topped Hollywood as my favorite 2019 film.
My advice: sacrifice all your money and go see it abroad. The film will give you advice on how to make your money back, so it's a win-win.
More seriously, the film will still be a masterpiece on TV, or even a smartphone.
---
Joined: July 2010
Location: Moonlight Motel
---
Joined: July 2010
Location: Moonlight Motel
So this was ... a trip
It's not really a spoiler but,
---
This was pretty damn good. Great characters, spellbinding plot with lots of unexpected turns, excellent commentary on class and what it can turn people into, and a nice mix of dark comedy and drama. There was a constant under current of tension that kept building up nicely. Really well played. I did have some issues with the narrative choices of the writer/director. I honestly think that
Overall, I'd give this a 9 out of 10. One of the best movies I've seen all year.
---
Joined: August 2010
Contact: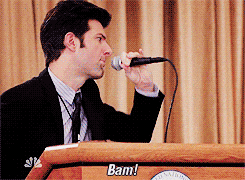 ---
Joined: August 2012
---
Joined: June 2011
This is showing nowhere near me and I hate it.

Probably seeing The Lighthouse tomorrow, though.
---
Joined: June 2010
Location: The White City
Contact:
well if people keep going and it keeps making money, it'll keep expanding. This is the widest release of a foreign movie in forever.


-Vader
---
Joined: June 2011
I'm hoping. Ideally, I'd love to see
The Lighthouse
, this, and
The Irishman
all in theaters, but I'm not certain on the last two.
---