Joined: August 2010
Contact:
allstar is a curator of nf history how dare you all try to supress our heritage
---
---
Joined: June 2011
Location: The Ashes of Gotham
Contact:
Guess what...? I loved this trailer. Joaquin looks incredible, and I just love the overall chaotic nature of it all.
---
Master Virgo

wrote:

↑

August 28th, 2019, 5:24 pm

Never ceases to crack me up every time people overreact this insanely to Allstar simply reminding someone of their past posts, because they are afraid he'll come for them next.
Actually now that I'm thinking about it, it is kinda hilarious lmao
hopefully i haven't said anything worthy enough for you to dig up allstar!
---
---
Yeah, it's about Phillips. Phoenix is one of the goats of his generation.
And Ruth, I honestly can't think of a single controversial thing you've ever said lol.
---
Joined: June 2011
If people actually don't mind Allstar pulling up receipts on members of their past selves, it's whatever. I have enough embarrassing dirt on me from years back that I don't need reminding of it but I'm not scared that "I'm next" lmfao. Still I wouldn't want someone making opinions about me based off it, just like many of you woulnd't. Judging someone on their previous selves (especially considering how young some of us were when we first joined here) isn't exactly mature and definitely isn't an argument. That's all I was saying.
---
Joined: June 2012
Location: stuck in 2020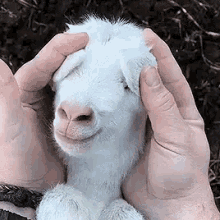 I just never can get used to see people write greatest of all time as goat lol
---
Joined: June 2010
Location: The White City
Contact:
look all im saying is ruth 2020

allstar knows its weird as balls he digs up dirt all the time, but jesus its 2019 who gives a fuck a new star war comes out in 4 months people and oscar season kicks in this week


-Vader
---
I use to do it a lot but I barely do it anymore lol. But whenever I do it once in a blue moon again, it's "all the time" again lol. Oh well, can't get rid of the reputation now!
---