So apparently, the film is nearly a lock for Venice.
What a wonderful news.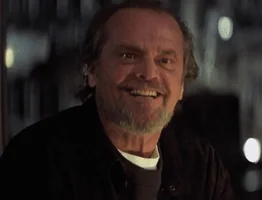 ---
Geoffrey

wrote:

↑

July 18th, 2019, 11:30 am

Looks good. The score is much better this time around. It doesn't feel like there's less action, but it's edited in a less clichéd, "Hollywood"-way.

LEXX

wrote:

↑

July 17th, 2019, 7:02 pm

The only thing that is bad is the CGI. I remembered how cheesy Logan trailer was but I have heard and read enough that I have confident with Dark Fate. Ad Strata on the other hand is a mess and doesn't know what it wants to be and who the heck is James Gray again?

It's not just the CGI. The casting for the Terminator looks horrendous, utterly unfrightening. His alloy skin can diverge from his body and form a whole new Terminator, skin and all? It should really only be able to form the skeleton, but I'm guessing the filmmakers felt we had to see the actor's bland face. And who is Tim Miller? Oh, the guy that has made a single alright movie and doesn't have a proven track record? James Grey is far more critically reliable. Then you have the horrible greyscale color grading that Miller is so fond of, sapping the life out of every frame. How many times can we see an old Arnold come back to join a younger crew? The whole series is just constant déjà vu. It's not simply the CGI, none of the action looked good in that trailer—not any at all.
LOL. 25 yrs and still haven't made a good movie. Stop hyping this shit since it will be as mediocre as his other movies.
---
Joined: July 2017
There's a good chance that it's mediocre, and I haven't even seen the director's previous work, but it's a lot more promising than
Dake Fate
, that's certain. They haven't made a good
Terminator
in almost 30 years.
---
So glad that James is competing in Venize for this one !!
And a bunch of new images :
---
Joined: November 2012
Location: UK
---
Joined: June 2010
Location: The White City
Contact:
whoever thought ad astra should open a few weeks after Once Upon a Time in Hollywood opened as a prime marketing idea should probably no longer be employed


-Vader
---
Joined: May 2010
I think this movie will prob be tough to make money regardless of release date but why is trying to ride the Pitt wave a bad idea? I think audiences have a renewed enthusiasm for him after Hollywood that's been missing the past few years.
---
Joined: June 2010
Location: The White City
Contact:
how many people do you think will go "you know what i just saw brad pitt now i want to see him in space a week later"


-Vader
---
Joined: January 2012
---
---