Joined: January 2011
Location: Here?
That was one of the best trailers I have seen in a while. Im super hyped.
---
---
Joined: June 2012
Location: a twilight world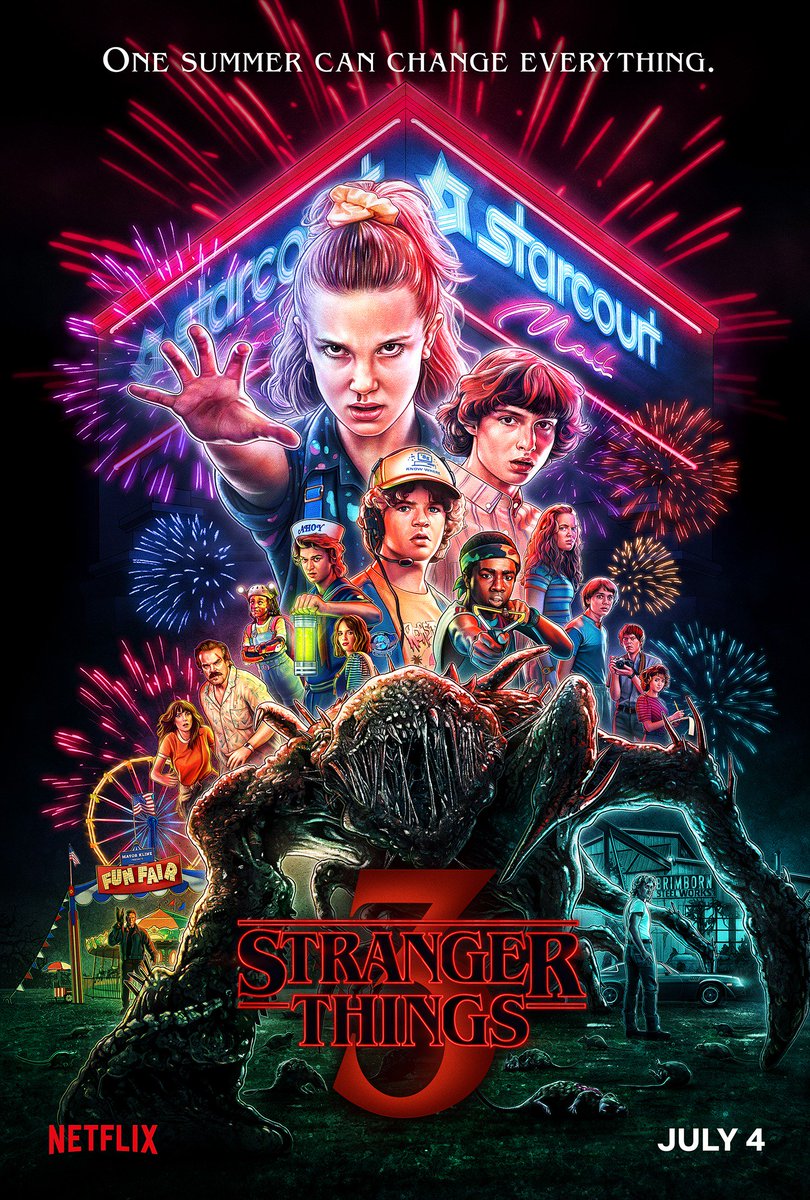 Must admit I'm more looking forward to characters interactions/performances and the way they portray the time period rather than the whole Upside Down and it's beasties ¯\_(ツ)_/¯
---
---
Joined: January 2012
I'm worried Season 3 is going to be 100% safe fan-service stuff after the backlash of S2 lost sister stuff which was the only really expansion of the world/mythology. Not to say it was good, it was awfully bad.

And to be perfectly honest, I'd completely forgot what happened in Season 2 which is not a good sign. And I'm in the middle of a rewatch and it really plays like S1 Redux.

This should have been a miniseries.
---
Joined: June 2010
Location: The White City
Contact:
Season 2 is fine. Episodes 5 & 6 are as good as anything in Season 1. the last 2 episodes are solid too.

it's just badly structured, takes forever to get moving, and once momentum is built has the disastrous episode 7 which undercuts an otherwise really good final two episodes.

PS S3 reviews hit today and quite a few are saying its the show's best season or at least close to S1.


-Vader
---
Joined: May 2010
It's debuted to a 71 on metacritic, the lowest rating of the series.
---
Joined: June 2010
Location: The White City
Contact:
remarkably, that does not contradict what i said


-Vader
---
---
Joined: September 2013
Location: Copenhagen
Almost here.

Marathon initiated.
---