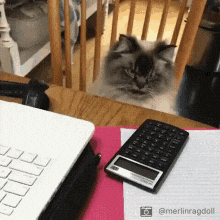 yes
---
Joined: July 2010
Location: Moonlight Motel
---
Joined: January 2015
Location: Poland
Contact:
Considering how I suspect the film will tie everything up, I think this whole sequel trilogy will be more about Kylo's arc than Rey's. Plus it would make a bit more sense for him to tie the whole saga up, considering it is the SKYWALKER saga and he's the only one left (not including Leia).
---
---
Joined: June 2017
Location: Holland
Now Where Was I ?

wrote:

↑

October 22nd, 2019, 7:02 am

In this day and age of visually boring blockbusters films, the Dan Mindel/JJ Abrams stuff is such a gift

I'm 100% team TLJ, but in the cinematography department, Mindel's my favorite. It looks gorgeous

This feels like a long teaser, they're really holding their cards close on that one
TLJ was a shithole, the work by Yedlin was amazing though.
---
Joined: December 2016
Is he wrong tho? Women are superior.
But seriously, I personally don't care about Kylo as much as I care about Rey. She's the heart of the trilogy to me.
---
Contracts for the billing order were most likely signed before TFA. Indeed the billing order is very much the same film after film, except Hamill is after Fisher this time, but it might be Hamill paying hommage to Fisher.
When TFA was done, Ridley was an unknown, and Driver was not the big star he is now, but he had done Girls, and appeared in films directed by Coen brothers, Clint Eastwood... So it makes sense that he got a better billing order then. In the same time, Lupita comes before Dohmnall Gleeson, because he got well known after signing to play in TFA, whilst she did 12 years a slave just before joining in. And the billing order wasn't modified for TLJ, though Nyong'o had a very small part.
Also, spoiler for 7 and 8 :
---
Joined: April 2011
Ridley's put in the most work as seen on-screen, even though the
writers
, especially Rian Johnson, haven't put in the most work when it comes to her character's story.
Star Wars screen time by minutes
Star Wars screen time by percentages
Star Wars screen time by averages
Ridley's claimed her role in TROS is bigger than TLJ at least. For TLJ she said she didn't work most days and sometimes just came to hang out on set and keep up with what was going on and also was able to pursue her education while the filming of TLJ was going on.
Daisy Ridley:
"It felt really, really sad [for me to conclude Star Wars]. Talk about exhausted with a two-month (60-day) shoot on 'Ophelia,' we shot for 100 and something days and I was in most of those days. I was shattered by the time we were finished. So in a way, I was like, 'Oh, I just want to go to sleep,' but I was so sad to finish [Star Wars]. I got to tell a great story and play a great character. And it did feel different this time. I felt more comfortable, and it wasn't so: 'Oh, I shouldn't be here. What have you done? What have you done? You've got to find someone else who can actually do the job.' It was nice to feel more of a steadiness in myself. There were days when I was like, 'I can't do it,' but for the most part, I thought, 'OK, this is right, I'm where I'm supposed to be.' I just feel really lucky that I got to work with people that made me feel so good." (
July 2, 2019
)
Daisy Ridley:
"[Recording for Star Wars: Galaxy's Edge] was really hard. We were shooting [Star Wars: The Rise of Skywalker], and the only time we could do it was like on a shoot day or something. I was really tired. I think it must have been before Christmas. Like I worked a lot of days on that film. I was really tired and it was super technical. I could not for the life of me remember the lines. It was really stressful. But now I'm in a theme park." (
July 5, 2019
)
---
---
Joined: February 2011
Lol, Driver's screentime is half as much as Ridley. So much for being co lead.
---