Joined: April 2014
---
Joined: May 2010
Location: Arrakis
I wouldn't hope for young actor's struggle like that. He's just too green.

That being said, OST has leaked and the spoilers were right all this time, of course they were.

I'll say one thing, if you want to form your own opinion and completely stay out of the shitshow, now is the time. Don't engage the trolls for at least couple of months. TLJ was nothing compared to what is surely coming.

Again, I really like... most of it, on paper.
---
Joined: June 2010
Location: The White City
Contact:
it didn't take long for Allstar to show his true colors once he's back, what the fuck lol


-Vader
---
Joined: May 2010
I'm ripping an actor for his comments and defending a beloved filmmaker in RJ. That's not doing anything to anyone on this forum. These comments just genuinely pissed me off and I reacted emotionally. I'm done.

PS. I was purposely being hyperbolic and over the top with "his career fading into oblivion", but was serious with I think he's the weak link of all the newcomers. Hopefully he just grows up a bit and shows more respect.
---
Joined: June 2011
The leaks....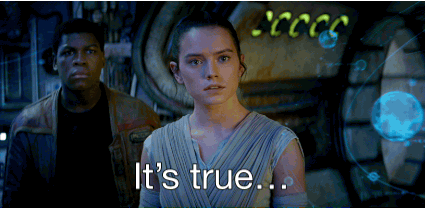 ---
Joined: May 2010
Location: Arrakis
---
Joined: May 2010
---
Joined: June 2012
Location: stuck in 2020
I feel sorry for Rian. Even though I wished he made TLJ even more radical and fresh because I really hoped the ST would turn out to be even more fresh material than the PT was to the OT (it isn't), it sucks for him to have Boyega speak out like this. Hamill did the same but he apologized in the end. I get why Ridley was upset with it on a personal level but as far as I can remember she never discredited the film or Rian. Right? It just seems like such a shitty thing to do. I mean yes personal opinion and all but Star Wars gave them (well at least Ridley and Boyega) their big break, why go all negative on it... It's just a huge pity.

Anyway, I'm glad Driver is fully supportive of this. He also continues to be the MVP in these films so far. Kylo is, for me, by far the most interesting new character they've created.

I also keep forgetting I'm seeing this next week lol, getting slowly more hyped and yes mostly because of Driver. He's absolutely killing it. He was fantastic in The Report and I can't wait to see Marriage Story. As for ROS, I fear we're going to tread into OT territory even more than before... But I hope Abrams and Terrio have enough fresh material on their hands.
---
Vader182

wrote:

↑

December 10th, 2019, 11:15 pm

Some overlook Ridley was struggling with severe anxiety and mental health problems throughout much of TFA and TLJ. TLJ wrote her into a place that stripped her of her emotional support system (IE, Boyega) and she reacted. As she grew into a healthier emotional and mental place, she seemingly grew to appreciate TLJ for what it was. She never openly criticized the movie, either, only spoke to it being hard for her and why. So how about we don't shame Ridley (cough, virgo, cough) for this, hm?

PS, Driver is totally in sync and supportive of both JJ and Rian and has only praised the movies and the work of the people around him. JJ's 3 movie arc to him is what sold him to sign onto the trilogy.
Honestly, I don't even think I knew that. But it makes a lot of sense, even if I don't really agree with voicing it publicly, given how much of a shitshow reactions to TLJ ended up being and how easy it is to fan that fire. But I really feel for her.
Also ngl it warms my heart to know Driver was always supportive of this lmao
edit: anyway i'm seeing this on the 18th i think and everyone who tries to spam leaks and spoilers is getting a permaban
---
Joined: May 2014
Location: London/Italy
Master Virgo

wrote:

↑

December 10th, 2019, 9:06 pm

I feel terrible for Johnson. No director should ever be treated like this by their cast. Especially when the film is such a big critical and commercial success and a high point in each of their careers.
I agree. Whilst I am no fan of the TLJ or much of the new series of SW, ultimately the film was a commercial success. Johnson has moved on and already had success with Knives Out. Will Boyega and Ridley be able to do the same? The jury is out. Will other Studios and/or Directors be willing to take a chance that there will be backlash pre/post release? IMHO Boyega and Ridley will struggle to compete for roles as it is when there is so much better acting talent out there at the moment in their age range.
Last edited by
Tesla
on December 11th, 2019, 4:48 pm, edited 1 time in total.
---