Joined: December 2011
Contact:
Midnight Special

Can't believe I missed it on the big screen. Really need more films like this.
---
Joined: February 2011
I have no idea what people see in Silver Linings Playbook. Too extremely annoying characters who remain pretty much the same throughout the entire runtime as the leads. What's the joy in watching that, I could never find out.£
---
7212017 wrote:

the_red_ninja wrote:

American Hero

(2015)

The crap I watch for you Stephen Dorff

Why in the fuck would you watch anything for Stephen Dorff?
because he's a cool guy, but forever B-list actor. sigh.
---
Tale of Tales (2015)
This could also be called 'Karma: the movie'. Fate and the price of action are central themes of this film based on stories contained in the 'Pentamerone' by the Italian poet Giambattista Basile. A woman who wants a child. Two women alone. A man who neglects his child. These are the 3 storylines in the 3 kingdoms this film chooses to present to us and it mostly works as an anthology in which the different stories sometimes slightly intertwine in the background once in a while. This is not a fantasy film for children because it is largely played straight, meaning you get sea beasts and ogres, etc. but the film takes these elements very seriously and by the end a point has been made (at least to me) about a number of essential ideas connected to the human condition, mostly love (love of oneself over others in the face of lust and desire, love or the absence of love for one's children, love or the lack of love between spouses, etc.) and sacrifice.
The film is visually stunning and the music sets the mood extremely well. The apparent aimlessness and lack of a single central plot and a clear main character might not be within Hollywood conventions but I frankly don't give a damn about the 3-act structure most of the time anymore anyway.
There are strong performances (mainly by Tobey Jones as a king, Salma Hayek as a queen, Christian and Jonah Lees as Elias and Jonah respectively), and some likeable characters exist in this film as well, though they tend to struggle the most and so typical fantasy conventions are not necessarily entirely adhered to. It bears a lot of resemblance to films like The Company of Wolves, due to the sometimes seemingly random fantasy elements that pop up along the way but that by the end become significant and the serious tone it adopts. By the time it was over, I had the impression that a grand circle had been opened and closed and that balance had been restored.
Careful also: this film contains nudity, some weird imagery, and (often implied) violence (
) so this is definitely not for children.
8.5/10
---
Joined: February 2012
Location: Boston, Taxachusetts.
Black Mass

First time since theaters... while it's nothing groundbreaking and does rely a lot on the knowledge that this story really happened (and it's pretty accurate so points for that) to make it interesting, I like it. It also skips around too much sometimes. It's definitely not great overall but I think it works and stays interesting all the way through and has some memorable scenes. The scene towards the end with Depp/ Bulger at the dinner table is great and all the performances are very good and in particular Edgarton is great at playing such a freaking weasel. I like it and it's nice to see a Boston crime film again because there hasn't been a big one since The Town (at least as far as I can remember)
---
Pu-239
(2006)
This is so sad, a real downer from beginning to end. Excellent character acting yo.
---
Joined: June 2010
Location: You're pretty good.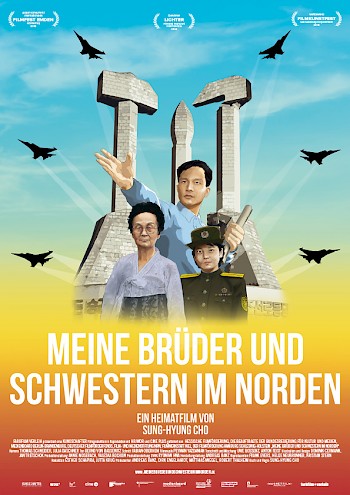 ---
Joined: January 2012
Close Encounters of the Third Kind

First time I've watched this in ten years. It bored me as a kid.

It's incredibly directed, the film is beautiful, has a big sense of scale, awe, wonder... man I wish I could have seen this in the theater for all the spaceship scenes and that score. I think it aged better than A New Hope.

It drags quite a bit though... which is why it's not on par with the other known Spielberg classics for me
---
Joined: March 2011
Should have just left it as a TV series. Doesn't translate to the big screen well at all.
---
Dream-Xtractor wrote:

Should have just left it as a TV series. Doesn't translate to the big screen well at all.
The image is broke.
lol when last did I say that?
---