Joined: June 2011
Location: Romania
Missed it then
---
Not sure if it was posted, but the person on the megaphone managing the crowd at the football game specifically refers to the film as 'Batman vs Superman'.
---
---
Joined: May 2010
Location: Arrakis
A week ago, a source for Batman on Film, informed the site that the Batmobile is being designed and built by General Motors

at the GM Advanced Design Studio in North Hollywood. Their source, stressed that the new Batmobile would not look like the Tumbler, as seen in Chris Nolan's Batman trilogy.

According to my source, who I will refer to as, "General Napier," General Motors IS working on the Batmobile designs, but I was also told that production designer Nathan Crowley, and engineers Chris Culvert and Andy Smith, have been consulting on the designs. All three previously worked on Nolan's Batman trilogy. They were responsible for converting Nolan's "crude" Play-Doh design of the Tumbler into the Lamborghini/tank-like vehicle that it became. My source tells me, ideas are still being tossed around, but don't be surprised if some elements from the Tumbler ARE incorporated into the final design. What those elements are? I haven't been told.

How about Ben Affleck's costume?

We have a bit of info about Batman's cowl. Which in the comics and movies has been used to conceal Bruce Wayne's identity and to add to his imposing and intimidating presence. My source tells me that current cowl designs resemble the Caped Crusader's look in Batman: Noël. Which is a 2011 graphic novel written and illustrated by Lee Bermejo, based on Charles Dickens' A Christmas Carol. They also explored concepts that looked like Injustice: Gods Among Us designs, but ultimately passed on those because they were too similar to Nolan's costume.

Couple weekends ago, Zack Snyder filmed Batman Vs. Superman scenes at East Los Angeles College's Weingart Stadium. It was a football game between Gotham City University and Metropolis State University. A rumor, first appearing on Collider, stated that Ben Affleck was in attendance giving a motivational halftime speech. I'm told Affleck wasn't even in the state at the time, and furthermore, hasn't filmed any of his part yet.

Let's wrap this up with a few Superman tidbits. My source tells me that Henry Cavill just received a copy of David Goyer's script last week, and that you can expect alterations to Superman's costume, as there are "two separate teams working on the suits." Which is something that was also brought up by Peter Georgiou (thinkmcflythink.com) last week on Twitter.

In the pantheon of superheroes, Superman is the most recognized and revered character of all time. Clark Kent/Kal-El (Henry Cavill) is a young twenty-something journalist who feels alienated by powers beyond his imagination. Transported years ago to Earth from Krypton, a highly advanced, distant planet, Clark struggles with the ultimate question 'Why am I here?' Shaped by the values of his adoptive parents Martha (Diane Lane) and Jonathan Kent (Kevin Costner), Clark discovers having extraordinary abilities means making difficult decisions. When the world is in dire need of stability, an even greater threat emerges. Clark must become a Man of Steel, to protect the people he loves and shine as the world's beacon of hope – Superman.

Read more at

http://www.comicbookmovie.com/fansites/ ... OyLObrp.99
---
Joined: June 2012
Location: Gotham City
Sounds interesting, can't wait to see what the suit looks like.
---
It's from comic book movie. Which means it's rubbish.
---
Joined: January 2013
Location: Hogwarts
---
He's saying that since the scoop is CBM it means it's probably not true. He's right.

Though the Batman Noel suit certainly would be an interesting choice.
---
Joined: January 2013
Location: Hogwarts
Ah yes, who knows, might be true. They should use the Batman Arkham City costume, less bulky of course, but it'd look hot on screen.
---
Arkham Origins' costume would be perfect IMO: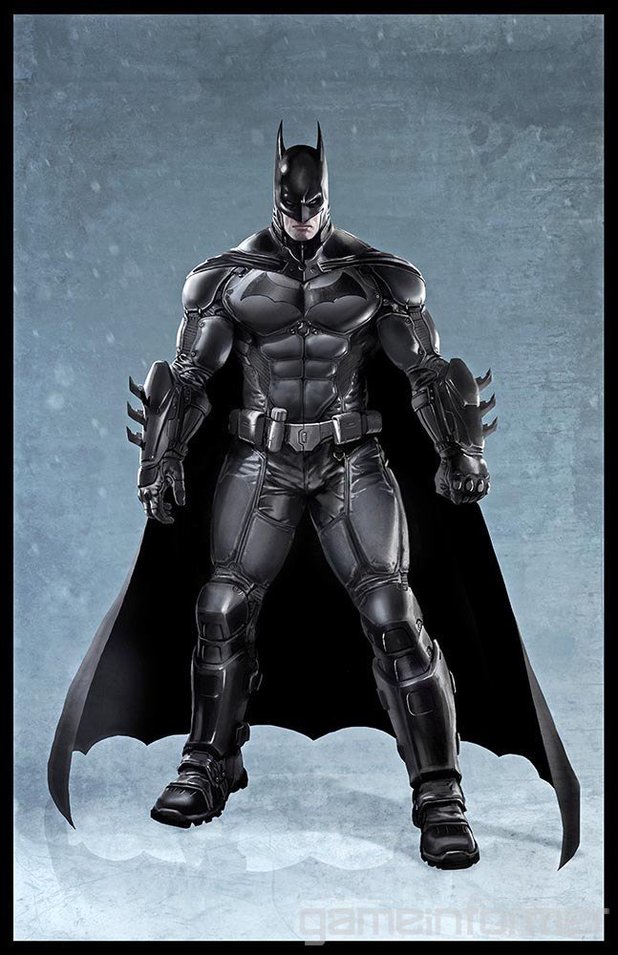 ---