Search found 3390 matches
by Oku

Forum: Tenet
Replies: 17
Views: 536
My vote's on Ms. (Kadrolsha Ona) Carole as Pedestrian
by Oku

Forum: Tenet
Topic: Tenet Memes Thread
Replies: 80
Views: 19247
bruh
Ruth I quoted his/her post because he/she put that much effort into sharing all those memes with us and I felt bad that he/she got 10th posted.
I don't quote posts for no reason, what do you think I am, a barbarian?
Seriously dudes and dudettes, who THE FFRICK is the voice-over in the plane TV spot?

It doesn't sound like it belongs to either of the two actresses in the named cast.

Is Ms. (Emma) Thomas? Is it Ms. (Miranda) Nolan? Is it Antovolk?
by Oku

Forum: Tenet
Replies: 106
Views: 25572
Still cannot believe that the reversible TENET title is gone.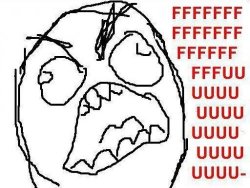 by Oku

Forum: Tenet
Topic: Rate The Trailer #3
Replies: 30
Views: 1004
Voted 1 just to see what would happen, but now I don't see the option to change my vote, how do you change votes
by Oku

Forum: Tenet
Topic: Tenet Gifs
Replies: 43
Views: 5529
Awesome

Now that I think about it, it was my favorite shot of the prologue as well, so relaxing
by Oku

Forum: Tenet
Replies: 5133
Views: 728036
Missed opportunity to name the film Inversion , and thus making it the fourth Nolan movie that starts with an "In" . :blank: Not a missed opportunity. Tenet is way better as it is more mysterious and a lot less redundant in the medium because there's even a movie from 2016 called Inversion. Besides...