Search found 16884 matches
Forum: Inception
Topic: Sedation Plot Hole?
Replies: 9
Views: 1474
Well howsabout this? Why couldn't Cobb have just had his kids sent to France instead of going though all the dream mumbo-jumbo?
Forum: The Dark Knight Rises
Replies: 35
Views: 5109
Have you ever notice that robin's never been in any of these? I mean I get the jaded warrior dynamic but Nolan could rough em' up to make him blend with the trilogy. Have him be a heroin addict or something! http://kotorimagazine.com/files.php?file=Batman_Forever_968126724.jpg Lord, did Nolan ever s...
Forum: Inception
Topic: INCEPTION Meme Thread
Replies: 1407
Views: 448191
Yeah It's complete chance, there's no hidden message. Especially one that innocuous
Forum: The Dark Knight
Topic: The Joker racist?
Replies: 20
Views: 4018
I just noticed pretty much everyone he kills in TDK is African American. I know this just happened because of casting but I still think its kinda funny/odd how many black folks he kills. Well at least he casts black people! Have you ever noticed mainstream cinema casts a large majority of white-onl...
Forum: The Dark Knight
Topic: CGI Two-Face...Why?
Replies: 49
Views: 14427
Yeah, the CGI here was pretty badass.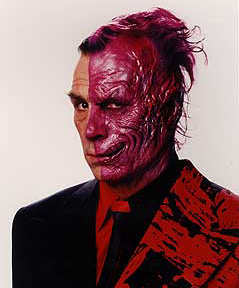 No competition.
Forum: News & Announcements
Replies: 121
Views: 32943
Also, it says whoever's closest to the correct date wins, but what if two people are equally close? The first post outlines these details. (hint: time) ------------ The winner will be the person who selects the date of the official announcement or whoever picked the closest date. The official date ...
Forum: Inception
Topic: Pre-Order US!
Replies: 41
Views: 3456
What's the point of pre-ordering? It seems like Warner Bros. just want's ur money ASAP!
Forum: The Dark Knight
Topic: What if Ledger didn't die?
Replies: 93
Views: 11722
I think the coolest thing ever would be if nolan used some leftover Joker footage from TDK at the beginning of Batman 3 to bridge the gap (if there was any that could work, or course)
Also, Overman, who do you think could play the Joker?