Search found 1300 matches
by anikom15

Forum: Movies & TV
Replies: 159
Views: 7307
Yeah I don't remember this ever being confirmed to be a miniseries.
by anikom15

Forum: Movies & TV
Replies: 37
Views: 1700
David O Russell's a piece of shit and probably shouldn't be working, but his movies net actors nominations and thus they want to work with him. As for American Hustle, I know it has a reputation for 'just doing Scorsese' but it's not. Stylistically yes, a bit, but the actual content is very differe...
by anikom15

Forum: Movies & TV
Replies: 511
Views: 43147
Well you can propose he had no moral choice, but he basically said "I won't work for you if Hamada is there" and they were like "okay." His framing makes it sound retaliatory and it wasn't. Hence, it reads to me as disingenuous even if I 100% believe his accusations are real. Am I wrong here? I don...
by anikom15

Forum: World Affairs & Philosophy
Replies: 109
Views: 25820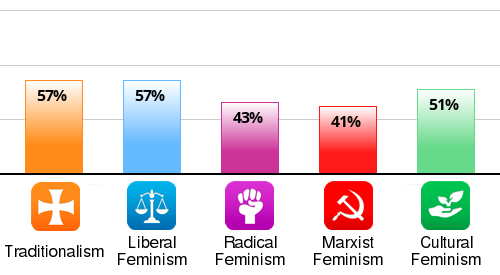 I'm a feminist.
by anikom15

Forum: Movies & TV
Topic: WandaVision (TV)
Replies: 44
Views: 4999
Is it too much to ask that they don't turn Wanda into the hackneyed, not to mention misogynistic stereotype of "Female character too emotional to control her enormous powers and make a mess of things"? You want to make a female tragic hero, let her be in charge and make decisions based on firm mind...
by anikom15

Forum: Movies & TV
Replies: 24
Views: 2868
'Loki' Exec Producer Michael Waldron Tapped To Write Kevin Feige's 'Star Wars' Movie As Part Of New Deal With Disney After penning Doctor Strange In The Multiverse Of Madness and serving as head writer and exec producer on the upcoming Disney Plus series Loki, Michael Waldron is looking to stay in ...
by anikom15

Forum: Movies & TV
Topic: Wonder Woman 1984 (2020)
Replies: 504
Views: 56689
When did we start rating films on how 'toxic' their messages are rather than the quality of their production? I recently rewatched this movie and Jesus Christ is it bad. I've never really liked this movie. As a kid I found it boring and as an adult I found it so idealistic as to be meaningless. Wel...