Forum: Future Projects
Topic: Nolanhack's Next Flick
Replies: 100
Views: 7892
Memento > Inception > Interstellar > Tenet > ??? Has anyone notice out of all of Christopher Nolan's original stories he is always taking a concept from the last movie and adapting it. Memento > Inception The idea of being in a scenario with no recollection of how you got there "limbo" Inception > ...
Forum: Movies & TV
Topic: Last Film You Watched? VI
Replies: 4225
Views: 444802
Judas and the Black Messiah. First 2 acts: brilliant. Strong atmosphere, thrilling, interesting. Especially a scene involving Black Panthers, Rednecks and Puerto Ricans felt like a f-finger to liberals and their identity politics. The last act was a bit too much of a martyr homage though. Gave it a ...
Forum: Tenet
Replies: 137
Views: 5920
Forum: Movies & TV
Topic: Malcolm & Marie (2021)
Replies: 23
Views: 1410
lmao found a comment on letterboxd:
"If Marriage Story was a Calvin Klein ad"

The whole thing felt like a boring pretentious student movie. Sam Levinson is a style over substance director. And I don't like his style. Euphoria looks like a music video. Horrible.
Forum: Tenet
Replies: 137
Views: 5920
According to Goldderby "experts" here are the categories, in which Tenet may make it: Sound (Rank 2) Cinematography (Rank 4) Editing (Rank 5) Production Design (Rank 5) https://www.goldderby.com/odds/expert-odds/oscars-nominations-2021-predictions/ Sadly no predictions for Original Score. But I bet ...
Forum: Movies & TV
Replies: 150
Views: 18952
The last couple of days I watched the trilogy again after 10 years or so. The first one is nearly perfection. The second one has some horrible CGI moments (when Neo is fighting the smith clones for the first time. It looks like a ps2 game :lol:), Neo is too overpowered and suddenly it feels like a s...
Forum: Tenet
Replies: 137
Views: 5920
For the first time since TDK (2008), no Nolan film in the AFI' top 10 :( AFI's top 10 films of 2020: Da 5 Bloods Judas and the Black Messiah Ma Rainey's Black Bottom Mank Minari Nomadland One Night in Miami Soul Sound of Metal The Trial of the Chicago 7 what a terrible year for films Can't decide w...
Forum: Tenet
Topic: TENET - General Information
Replies: 7928
Views: 954748
https://i.ibb.co/ZxTnTv2/cat.png 53:26 of the movie, the protagonist is walking to Sator's dinner party. There is a white cat behind him. Why Nolan intentionally put this shot in the movie. What is the purpose of the cat? Symbolism for Kat? I've tried to go back in a couple of his films and don't r...
Forum: World Affairs & Philosophy
Replies: 110
Views: 25975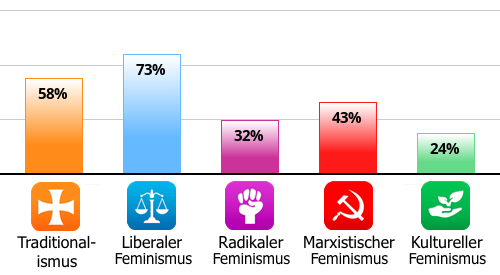 Interesting test. I wouldn't call myself a feminist or traditionalist though.