Rom wrote:

Interstellar wrote:
Who knows.
_
_
TARS.
---
stoifics42 wrote:

JonnyM93 wrote:

stoifics42 wrote:

What's your scientific point of view on this? As in, is it possible to be that close? Or what are the effects of that?

As far as I can tell, it's as accurate as it is beautiful. The black hole is massive enough that they won't be ripped apart by tidal forces, and the accretion disk as a whole seems small & thinly-spread enough that it probably isn't emitting ionizing radiation (sometimes infalling debris can be heated so intensely it starts giving off X-rays, yikes!). Their trajectory takes them just above the disk itself to make sure they won't hit anything. We saw earlier that the ship starts out quite a ways away from the black hole, so a trajectory change that would take them that close should be within

Endurance

's capabilities. Getting far away again won't be a problem, as their momentum from falling in will carry them out the other side (as long as they never cross the event horizon, which brings certain death).

The most important thing to note is that now they're within 1 Schwarzschild radius of the event horizon: they're finally close enough to experience the extreme time dilation necessary to leap decades forward in time relative to Earth. We're not just watching the ship sailing above the glowing accretion disk, we're watching the crew being flung into an uncertain future.

As always, these are just educated guesses and could be wrong.
That's fascinating. But there is a deeper meaning for this black-hole: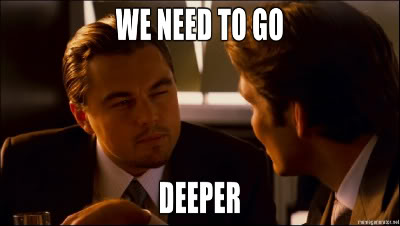 Last edited by
nolan_fanatic
on October 7th, 2014, 2:00 pm, edited 4 times in total.
---
---
---
---
Ruth wrote:

Who's the person with Brand here? Coop? Obama? My cat's neighbor?
Maybe it's me?)
Seriously
---
---
Interstellar wrote:
DAMN
---
---
---