---
Allstar

wrote:

↑

October 22nd, 2019, 4:15 am

Wait do you like or dislike the spoilers? Also, welcome back. Glad you returned.
Depends on the spoiler. Some of them are reeally out there and need to be super well realized. But mostly I feel like J.J. and Terrio continued Rian's creative task but also embraced the deeper parts of SW lore. Mind you, I'm also a shameless Sheev shill.
---
Joined: December 2011
Contact:
For those wondering about IMAX etc, it's been confirmed there'll be no 15/70mm prints for this one...
---
Joined: October 2014
Location: Philly
star wars: shot on 70mm

disney: no prints, sorry

to be expected tho, whatever. anyways i hope this is polarizing and makes all the fake fans super angry
---
Joined: December 2011
Contact:
Michaelf2225

wrote:

↑

October 22nd, 2019, 6:18 am

star wars:

shot on 70mm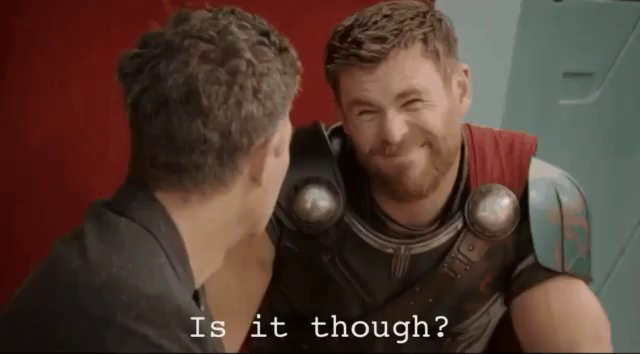 I mean, there is *some* 70mm, unclear if 15/70 or 5/70 but the lack of prints and the lack of marketing from IMAX (their next film 'shot with IMAX cameras' will be Bond) pretty definitively says that there won't be any expanded footage.
Makes me think back to the Last Jedi..guess they stopped talking about 'IMAX cameras' for a reason
---
In this day and age of visually boring blockbusters films, the Dan Mindel/JJ Abrams stuff is such a gift

I'm 100% team TLJ, but in the cinematography department, Mindel's my favorite. It looks gorgeous

This feels like a long teaser, they're really holding their cards close on that one
---
---
Now is the right time to remind yourself not to read any of the comments online, be it twitter, reddit etc. The number of takes was once pretty easy to detect (prequels good/bad, ot good)... Now it's dozens upon dozens of camps with various visions of what a star wars movie should be. Well, it is what it is, none of us were creatively involved in these things, might as well wait and see, as carefree as possible.
---
Mild trailer spoilers
Driver getting billing before Ridley again, what bullshit
---
I was kind of hoping this trailer will be the one to get me really anticipated for it but unfortunately no.

Sure,visually it looks fantastic and the cinematography looks brilliant (possibly the most underrated aspect of these films,especially when the prequels look rather drab) but fundamentally,irrespective of where the story leads, I just find the human characters to be utterly bland.
I wish I was rooting for them but I just dont care.
I have more time for the walking toasters,to be honest.

I previously said that I'm still waiting for the new trilogy to really begin but it just hasn't for me,and funnily enough we're here at the finality of it all. (or are we ?)

I'm sure J.J Abrams will pull of a great spectacle. He's largely good in giving the audience what they want,while slightly tempering it with what they possibly need as well.
But *sigh* at the moment it just seems like it isn't for me.

The poster looks cool though.
---