Joined: December 2011
Contact:
Ayer tweeted this in response to a fan last night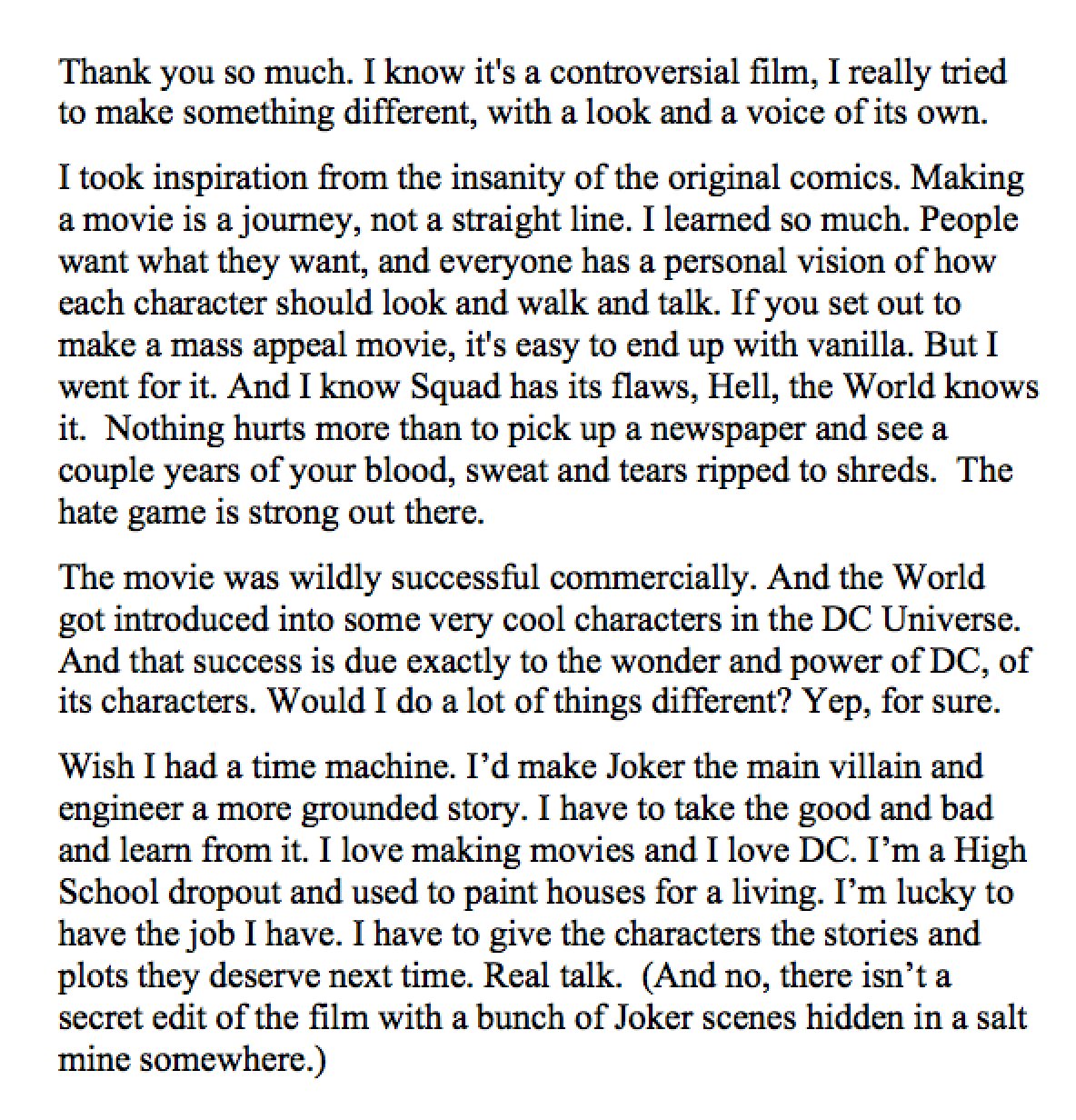 ---
What a rushjob. The most logical option would have been what he said: Joker as the main villain, and a more grounded approach. That was always so obvious from the start. Enchantress? Give me a break.
---
Joined: October 2014
Location: Philly
it'd probably be a worse film than it already is if joker was the main villain

Leto gave a horrible, horrible, awful performance
---
Yeah, I would have much preferred if the Joker's screen time was given to Enchantress rather than the other way around, as bad as Delevigne was.£
---
---
---
---