---
---
DeKnight Talks Casting, Writing, Directing, And Tone of Daredevil
http://www.pastemagazine.com/articles/2 ... s-dek.html
Apparently the cinematographer from Fargo (the series, not Deakins) is doing the show. That's awesome!
This is the comic he's referencing in the interview:
---
Joined: August 2009
Location: Fortress of Solitude
Contact:
I love when DeKnight says Daredevil is "one bad day away from becoming The Punisher." That's pretty damn accurate!

So if they are drawing from Miller's Elektra run it looks like it's pretty safe to say that Rosario Dawson will in fact be playing Elektra. Nice!

And those pictures of Cox as Murdock look very promising!
---
Scott Glenn Joins Marvel's Daredevil as 'Stick'
http://marvel.com/news/tv/23265/scott_g ... or_netflix
Sweet! I was hoping he'd be in this. Stick wasn't in the original movie so I hoped he'd show up here.
I'm betting that at NYCC we'll get the announcement of Dawson as Elektra, as well as maybe a few other villains (probably Bullseye or maybe an episode with Punisher) as well as the logo and the first shot of the costume.
Last edited by
SilverHeart
on September 15th, 2014, 9:25 pm, edited 1 time in total.
---
---
New logo and official synopsis: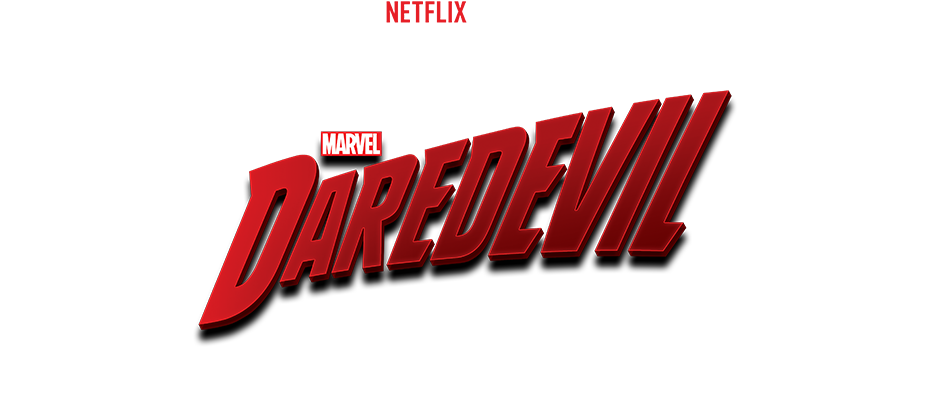 "Marvel's Daredevil" is a live action series that follows the journey of attorney Matt Murdock, who in a tragic accident was blinded as a boy but imbued with extraordinary senses. Murdock sets up practice in his old neighborhood of Hell's Kitchen, New York where he now fights against injustice as a respected lawyer by day and masked vigilante at night.
http://www1.netflix.com/WiMovie/80018294
---
---
Apparently the signing, which would have shown off concept art of the costume, is either rescheduled or cancelled. So hopefully we'll see the costume at the footage they inevitably show.
---
An official photo will be coming in 3 hours.
---