by ChristMAX

August 2nd, 2018, 5:57 am
Forum: Forum Fun
Topic: Diary: A NolanFans Story
Replies: 6467
Views: 386880
Anybody had a problem with their 4K Nolan collection in that there seems to be an absence of the colour red? Is it supposed to have a green/blue tint? At first I thought it might be my monitor dying but the histogram says otherwise.
by ChristMAX

July 21st, 2018, 6:25 am
Forum: Forum Fun
Topic: Diary: A NolanFans Story
Replies: 6467
Views: 386880
On the topic of trains, apparently this almighty fuck up is making headlines globally now... Our state government spent $4 billion on new "half price" trains built in India that a) aren't disability compliant and therefore breach disability discrimination laws b) are plagued with significant design ...
by ChristMAX

July 1st, 2018, 6:01 am
Forum: Entertainment
Topic: 2001: A Space Odyssey (1968)
Replies: 225
Views: 24181
Finally had a chance to see this a few days ago. Do the original prints from 1968 still exist? The second half was a considerably better presentation than the first half. I can only guess that my theatre managed to destroy the first half and were showing an original from 1968 and then switching to t...
by ChristMAX

June 9th, 2018, 2:45 am
Forum: Future Projects
Topic: Nolan's Next Film
Replies: 912
Views: 185745
Has there been any more news about that porn star biopic that was supposed to be kept under wraps? The fact that we haven't heard anything could mean something... this is potentially Nolan we're dealing with
by ChristMAX

April 26th, 2018, 8:05 pm
Forum: Reporting and Suggestions
Topic: YouTube embeds?
Replies: 140
Views: 21324
darthnazgul

wrote:

↑

April 26th, 2018, 7:59 pm

How many days has it been now?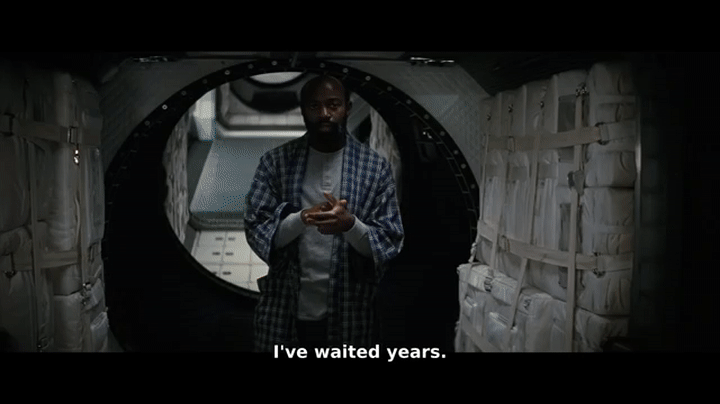 by ChristMAX

April 19th, 2018, 9:26 pm
Forum: Dunkirk
Replies: 1122
Views: 171435
I vaguely remember Nolan saying something about learning how to avoid reflections like this when filming Interstellar, but in saying that, there is actually a shot where you can see Nolan moving in the background through the reflection in one of the helmets (from the top of my head, it's during the ...