Search found 2505 matches
December 6th, 2018, 5:33 pm
Forum: Future Projects
Topic: Nolan's Next Film
Replies: 698
Views: 117727
If his next movie doesn't have more purple I will fucking riot.
December 6th, 2018, 5:26 pm
Forum: Entertainment
Topic: 2018-2019 Awards Season
Replies: 238
Views: 8014
Please explain this bullshit to me. Roma is nominated for best screenplay and directing but not best picture, Rhapsody doesn't have a nod for either, but is nominated in BP category? The fuck kind of nominating is this?£ Roma was not eligible for BP. It was eligible and nominated for Best Foreign L...
December 3rd, 2018, 2:08 pm
Forum: Entertainment
Topic: Shang-Chi
Replies: 1
Views: 187
Marvel Studios is fast-tracking Shang-Chi to be its first superhero movie tentpole franchise with an Asian protagonist. The studio has set Chinese-American scribe Dave Callaham to write the screenplay, and Deadline hears Marvel is already looking at a number of Asian and Asian-American directors wh...
November 23rd, 2018, 4:49 pm
Forum: Entertainment
Topic: Aquaman (2018)
Replies: 513
Views: 33446
A member of Hollywood royalty has a secret role in Warner Bros.' upcoming Aquaman. None other than Oscar-winner Julie Andrews has a previously unannounced part to play in the superhero adventure, EW has learned exclusively. The Sound of Music actress voices the mythic Karathen, an undersea creature...
November 20th, 2018, 4:56 pm
Forum: Entertainment
Topic: Birds of Prey (2020)
Replies: 91
Views: 6051
Title:
Birds of Prey (and the Fantabulous Emancipation of One Harley Quinn
)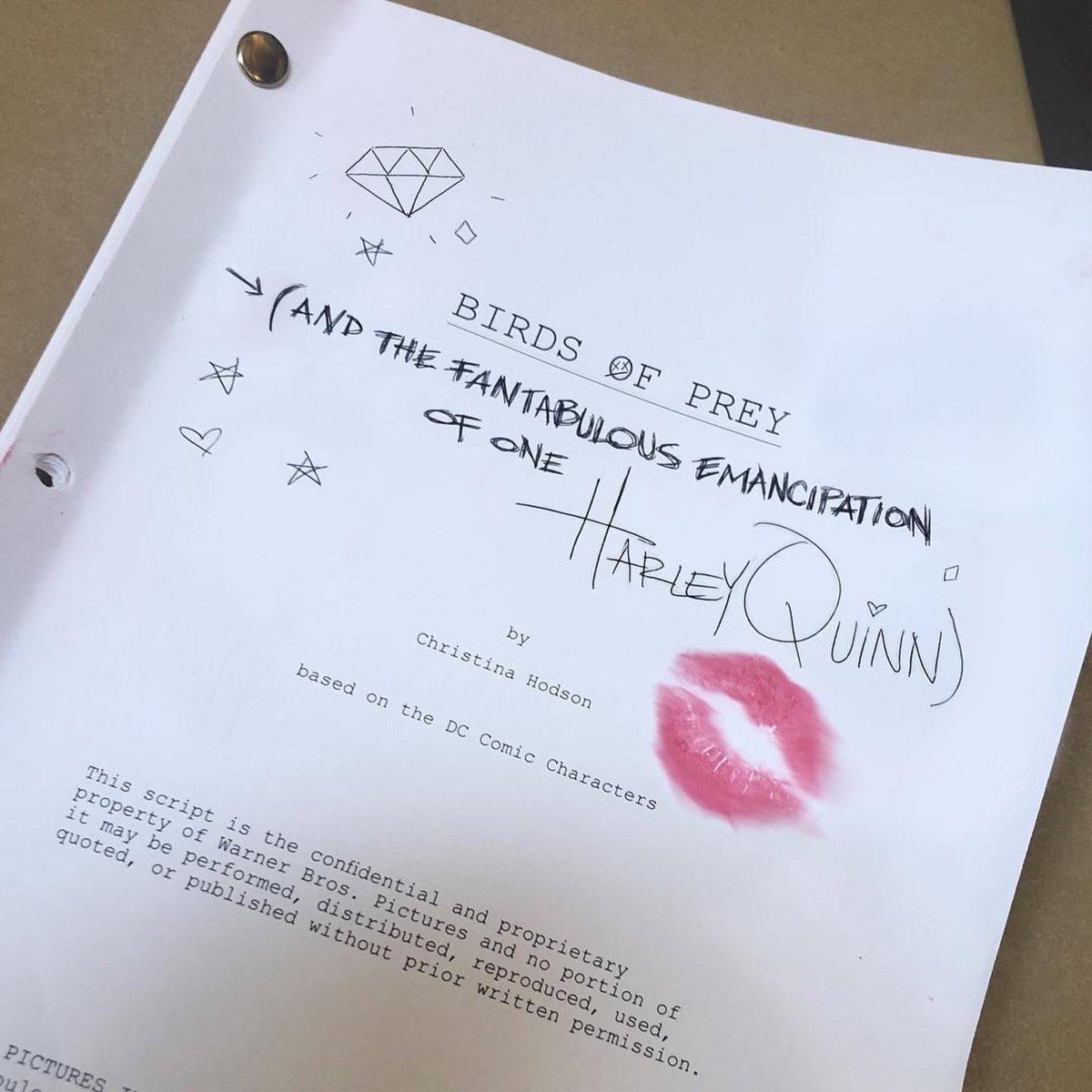 https://www.instagram.com/p/Bqaj4shDKEY/
November 9th, 2018, 2:31 am
Forum: Entertainment
Replies: 792
Views: 58192
Sounds like no Morricone. :lol: (translated from German Playboy) "He calls out of nowhere and then wants to have a finished film score within days. Which is impossible. Which makes me crazy! Because that's just not possible. And I do not go there anymore. I told him that last time. But next time I w...
November 6th, 2018, 11:08 pm
Forum: Entertainment
Topic: Untitled Breaking Bad film
Replies: 14
Views: 1143
Sources tell The Hollywood Reporter that Breaking Bad creator Vince Gilligan is working on a two-hour movie , though it remains unclear if that will be released theatrically or made for television. Representatives for Gilligan and Breaking Bad producers Sony Pictures Television did not immediately ...
November 6th, 2018, 4:20 pm
Forum: Entertainment
Topic: Explorers (TV reboot)
Replies: 2
Views: 436
Cary Fukunaga and David Lowery are teaming to write a pilot script for Paramount Television based on the beloved 1985 Joe Dante-directed Explorers, the coming-of-age sci-fi film that starred Ethan Hawke and River Phoenix. Fukunaga and Lowery will write the script and bible, and one of them will dir...