Search found 2506 matches
December 6th, 2018, 5:33 pm
Forum: Future Projects
Topic: Nolan's Next Film
Replies: 881
Views: 139968
If his next movie doesn't have more purple I will fucking riot.
December 6th, 2018, 5:26 pm
Forum: Entertainment
Topic: 2018-2019 Awards Season
Replies: 351
Views: 14818
Please explain this bullshit to me. Roma is nominated for best screenplay and directing but not best picture, Rhapsody doesn't have a nod for either, but is nominated in BP category? The fuck kind of nominating is this?£ Roma was not eligible for BP. It was eligible and nominated for Best Foreign L...
December 3rd, 2018, 2:08 pm
Forum: Entertainment
Topic: Shang-Chi
Replies: 1
Views: 273
Marvel Studios is fast-tracking Shang-Chi to be its first superhero movie tentpole franchise with an Asian protagonist. The studio has set Chinese-American scribe Dave Callaham to write the screenplay, and Deadline hears Marvel is already looking at a number of Asian and Asian-American directors wh...
November 23rd, 2018, 4:49 pm
Forum: Entertainment
Topic: Aquaman (2018)
Replies: 532
Views: 38055
A member of Hollywood royalty has a secret role in Warner Bros.' upcoming Aquaman. None other than Oscar-winner Julie Andrews has a previously unannounced part to play in the superhero adventure, EW has learned exclusively. The Sound of Music actress voices the mythic Karathen, an undersea creature...
November 20th, 2018, 4:56 pm
Forum: Entertainment
Topic: Birds of Prey (2020)
Replies: 91
Views: 6811
Title:
Birds of Prey (and the Fantabulous Emancipation of One Harley Quinn
)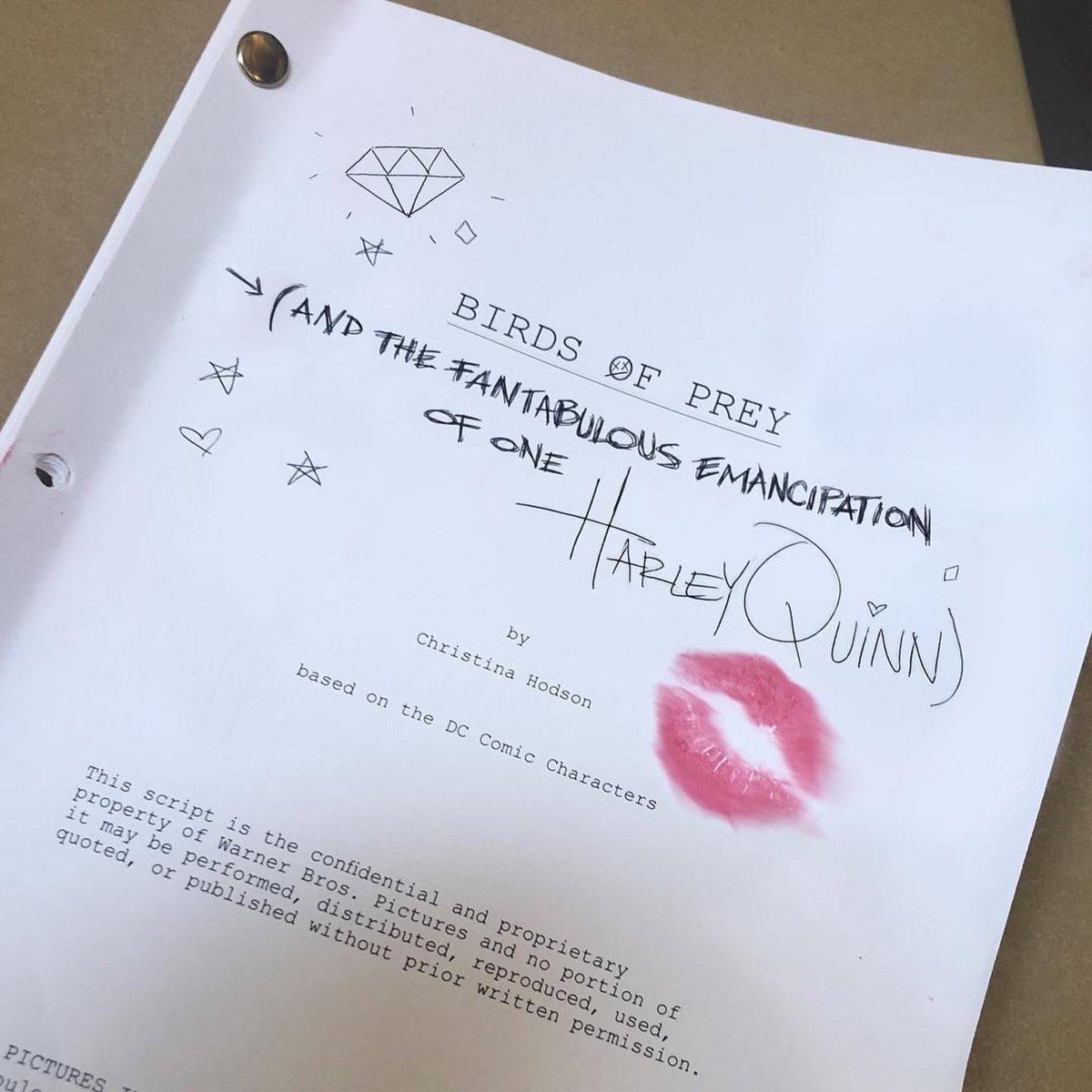 https://www.instagram.com/p/Bqaj4shDKEY/
November 9th, 2018, 2:31 am
Forum: Entertainment
Replies: 795
Views: 62355
Sounds like no Morricone. :lol: (translated from German Playboy) "He calls out of nowhere and then wants to have a finished film score within days. Which is impossible. Which makes me crazy! Because that's just not possible. And I do not go there anymore. I told him that last time. But next time I w...
November 6th, 2018, 11:08 pm
Forum: Entertainment
Topic: Untitled Breaking Bad film
Replies: 14
Views: 1324
Sources tell The Hollywood Reporter that Breaking Bad creator Vince Gilligan is working on a two-hour movie , though it remains unclear if that will be released theatrically or made for television. Representatives for Gilligan and Breaking Bad producers Sony Pictures Television did not immediately ...