by cassm

January 9th, 2017, 6:02 pm
Forum: Movies & TV
Topic: Showtime's Twin Peaks
Replies: 1189
Views: 102556
Premieres May 21st!!!!!!!!!
2 Hour Premiere
by cassm

November 26th, 2016, 1:01 pm
Forum: Movies & TV
Topic: Silence (2016)
Replies: 749
Views: 55182
Still sorta OT, but my partner hasn't seen much Scorsese. Only Wolf recently, but Depahted and Shutter when she was much younger. What five or so Scorsese's should I show her? We're starting with Goodfellas tomorrow leading up to Silence. -Vader Mean Streets Taxi Driver Raging Bull King of Comedy A...
by cassm

October 9th, 2016, 9:15 am
Forum: Movies & TV
Topic: Recommend Me A Movie Topic
Replies: 4478
Views: 203277
Nomis wrote:Also, have any of you got like a list of 100 or more films you think every cinephile should've seen?
How about a 1000?
http://www.theyshootpictures.com/gf1000 ... 0films.htm
by cassm

September 28th, 2016, 6:34 pm
Forum: Movies & TV
Topic: Recommend Me A Movie Topic
Replies: 4478
Views: 203277
The Offence
The Hill
Long Day's Journey into Night
Prince of the City
Before the Devil Knows You're Dead
by cassm

September 25th, 2016, 10:30 am
Forum: Movies & TV
Topic: Last movie/movies you bought
Replies: 2216
Views: 109850
These are arriving tomorrow:
Can't wait
by cassm

September 8th, 2016, 12:25 pm
Forum: Movies & TV
Topic: Last movie/movies you bought
Replies: 2216
Views: 109850
Picked these up in the HMV sale:
by cassm

August 28th, 2016, 10:04 am
Forum: Movies & TV
Topic: Last movie/movies you bought
Replies: 2216
Views: 109850
Latest haul: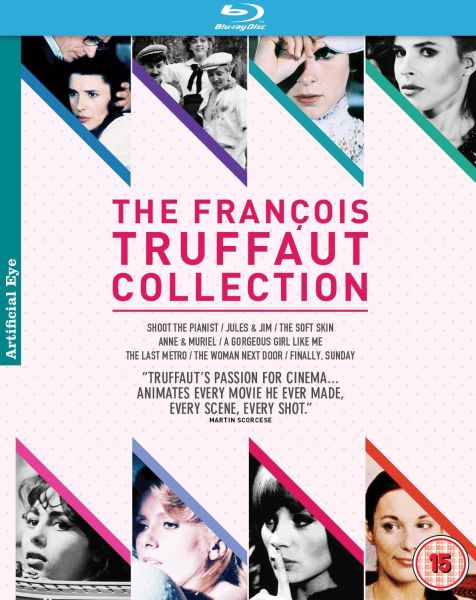 by cassm

August 16th, 2016, 5:07 pm
Forum: Movies & TV
Topic: Last movie/movies you bought
Replies: 2216
Views: 109850
Just bought this: