Search found 2497 matches
by Willem

January 3rd, 2019, 8:45 am
Forum: Future Projects
Topic: Nolan's Next Film
Replies: 885
Views: 141706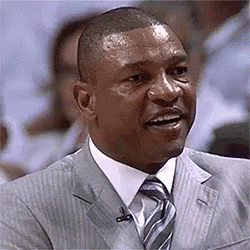 This means nothing though. Let's keep waitin' boys
by Willem

December 22nd, 2018, 1:50 pm
Forum: Future Projects
Topic: Nolan's Next Film
Replies: 885
Views: 141706
Anyone could tweet that and I'd believe it because it's almost certainly true lol
by Willem

July 23rd, 2018, 10:19 am
Forum: Future Projects
Topic: Nolan's Next Film
Replies: 885
Views: 141706
Nolan isn't doing a video game adaption.

In fact, we don't have a clue whatsoever of what his next film will be about. I'm still hoping for a big-budget horror.
by Willem

June 24th, 2018, 6:30 am
Forum: Entertainment
Topic: First Reformed (2018)
Replies: 14
Views: 2288
I already saw this at the Rotterdam film festival. It was pretty good, but not really my cup of tea. Was also a bit incoherent at times, it didn't really feel like one story. Ethan Hawke is simply brilliant though.
by Willem

June 13th, 2018, 8:03 am
Forum: Entertainment
Topic: Dumbo (2019)
Replies: 85
Views: 5711
Wow, this looks good... I loved the original as a kid. I think I must have seen it about 10 times. The memories are strong with this one. Burton's dreamy and fantastical style of filmmaking perfectly fits the feeling of the original in my opinion. I am definitely going to see this. BTW, Imagine the ...
by Willem

May 22nd, 2018, 8:36 am
Forum: Entertainment
Replies: 982
Views: 79879
I'd give this a 7.5/10

Thanos was a surprisingly good character.