December 2nd, 2018, 4:36 pm
Forum: Entertainment
Topic: The French Dispatch (2019)
Replies: 16
Views: 1238
Contrary to prior reports, the movie, his tenth, is not a musical. According to one source close to the production, "The French Dispatch" is a love letter to journalists set at an outpost of an American newspaper in 20th-century Paris and centers on three storylines. As usual the movie features a m...
December 2nd, 2018, 4:33 pm
Forum: Future Projects
Topic: Nolan's Next Film
Replies: 693
Views: 115935
Just saw Nolan in an elevator in NYC. I asked wtf his deal was and why tf he hasn't announced his new film yet. He stood silent and walked out of the elevator once the doors opened. As they closed, he turned around and said "are you watching closely?". So that's a sign why are people genuinely beli...
November 25th, 2018, 12:34 pm
Forum: Entertainment
Topic: AMC's Better Call Saul
Replies: 465
Views: 25345
I loved Breaking Bad but also just finished it (I got a late start obviously). I know this series is getting critical acclaim. Would y'all say the characters are as engaging/memorable as Breaking Bad? I enjoyed Saul's appearances in BB but I always felt like he was one of those characters that woul...
November 12th, 2018, 3:07 pm
Forum: Entertainment
Topic: RIP Stan Lee
Replies: 18
Views: 916
God dam it. His work was so great and reached so many lives.He truly left an impact on pop culture like no other. I will continue to enjoy the characters he created for the rest of my life.
October 9th, 2018, 7:49 pm
Forum: Entertainment
Topic: World War Z 2 (2020)
Replies: 135
Views: 8936
Whatever Fincher does, I'll be there opening day. I'm sure this will be an awesome movie and a good use of his talents.
September 27th, 2018, 2:31 am
Forum: Entertainment
Topic: Dark Phoenix (2019)
Replies: 216
Views: 14274
That trailer got me hyped. I wouldn't be surprised if this ended up being on the level of First Class and Days Of Future Past.
September 10th, 2018, 6:29 pm
Forum: Entertainment
Replies: 133
Views: 4631
I still have to see The Man Who Wasn't There, but I don't particularity care for Llewyn Davis and I really don't like No Country For Old Men. I do personally prefer their comedies. I think Burn After Reading and Hail, Ceaser! are among their best works.
August 28th, 2018, 7:45 am
Forum: World Affairs & Philosophy
Replies: 105
Views: 8049
Mantis Toboggan

wrote:

↑

May 27th, 2017, 3:16 am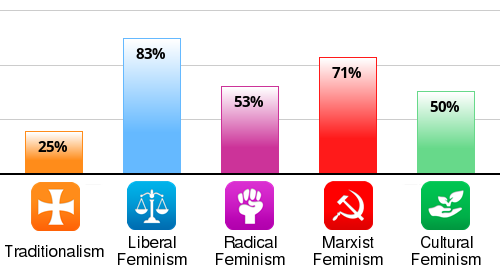 July 31st, 2018, 8:44 pm
Forum: Entertainment
Replies: 621
Views: 32886
I 100% agree. While I can't say it is definitively the best Coen Brothers movie, it is by far my favorite by them. Hopefully one day people will view this as the absurd masterpiece that it is.
July 27th, 2018, 1:41 am
Forum: Entertainment
Topic: First Man (2018)
Replies: 470
Views: 39417
The First Man preview that played in front of Mission Impossible was intense.